Adjunct faculty compose much of our teaching faculty at the University of New Haven. It is widely recognized that adjunct instructors face numerous challenges that may inhibit their professional growth. They may be employed by multiple universities, employed elsewhere full-time, transitioning from a career, or have recently graduated. These challenges can compromise their ability to attend department meetings and take advantage of development opportunities. When they can participate, they've expressed gratitude and appreciation and the desire to learn more.
In an effort to ensure adjuncts at the University of New Haven are supported, we have introduced the role of Adjunct Faculty Liaison (AFL). An instructor in this position was at one time an adjunct at the University and is now in the role of Practitioner in Residence.
AFLs are nominated by department chairs and deans. They are selected by the Provost's Office in consultation with the CTE. Candidates are selected based on their alignment with the overall CTE mission, understanding of the unique role of adjunct instructors and demonstrated willingness to advocate on behalf of current and future adjunct instructors. AFLs receive a stipend during each semester of service. The AFL will have an opportunity for renewal, based on performance, with no more than two consecutive years of service.
An adjunct faculty liaison is available to support adjunct instructors in the following capacities:
The AFL will be available for one-on-one consultations through the CTE.

The AFL will plan and facilitate 1 workshop per semester which caters specifically to adjunct faculty needs.

The AFL will act as a conduit to bring forward ideas to the CTE from adjuncts.

The AFL will assist the CTE in expanding and leading Adjunct Instructor Orientation.

The AFL will provide coaching support to adjuncts on their teaching.
Our inaugural Adjunct Faculty Liaison is Martha Dumas! Please read more about Martha below.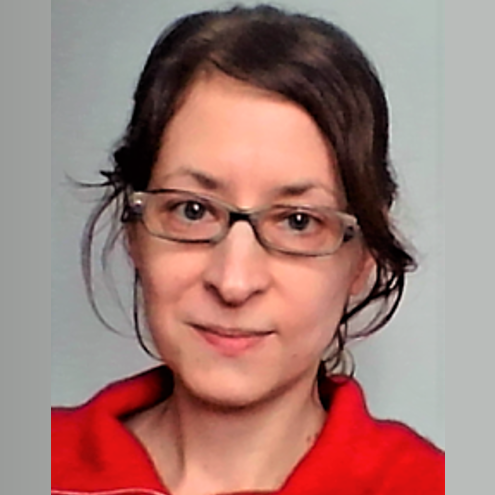 Martha Dumas
Practitioner in Residence, English
Martha has been teaching courses in writing, speaking, and academic inquiry for over fifteen years. Currently a practitioner in residence in the English department, she joined the faculty at the University of New Haven as an adjunct instructor in 2007. She has a BA in comparative literature from William Smith College and an MA in English language and literature from Trinity College in Hartford. In addition to teaching, she has many years' experience as a writing tutor, copy editor, and historic interpreter. 
A longtime proponent of interdisciplinary instruction, Martha has collaborated with faculty members from psychology, history, chemistry, and management; taught and advised students in the Honors program; and, most recently, adapted courses for the
Writing Across the Curriculum program.  
As the adjunct faculty liaison for the Center for Teaching Excellence, she hopes to identify the needs and challenges particular to current adjunct faculty and to explore ways to best address those needs and navigate those challenges in order to facilitate adjuncts' meaningful engagement with the university community.