The CTE is an innovative and supportive destination for all faculty. We provide programs, services, resources, and networking for all instructors to advance teaching on campus and contribute to a culture of continued improvement and peer-to-peer learning and collaboration.
We facilitate programs and opportunities for instructors to share in a persistent commitment to growth as teachers. As our students change, as educational technologies change, as learning science evolves…we should adapt as well. The CTE will be responsive to faculty needs in the moment, as well as responsive to institutional goals and priorities.
We are happy to have you here. We welcome your input, feedback and participation. Contact us cte@newhaven.edu!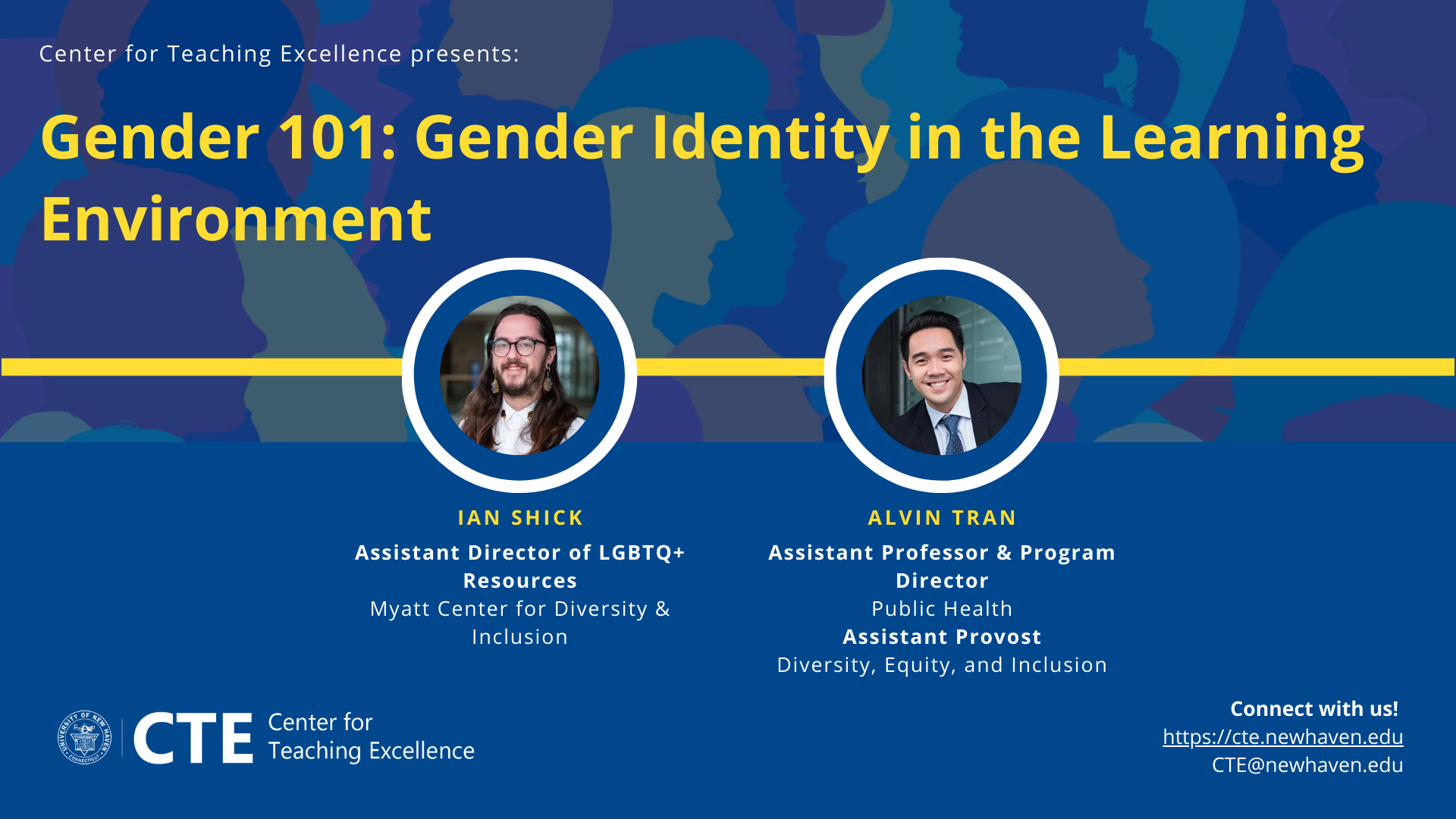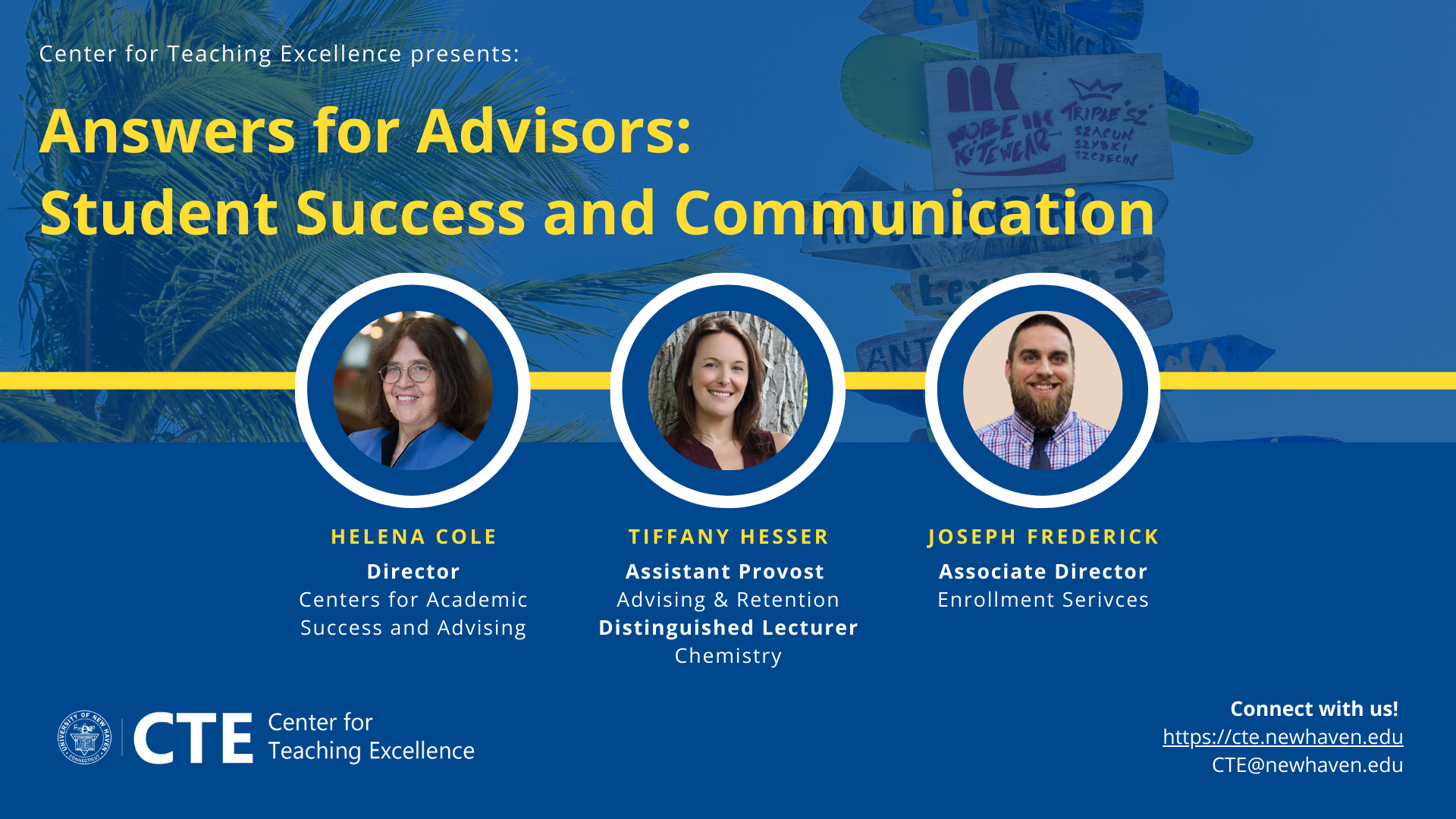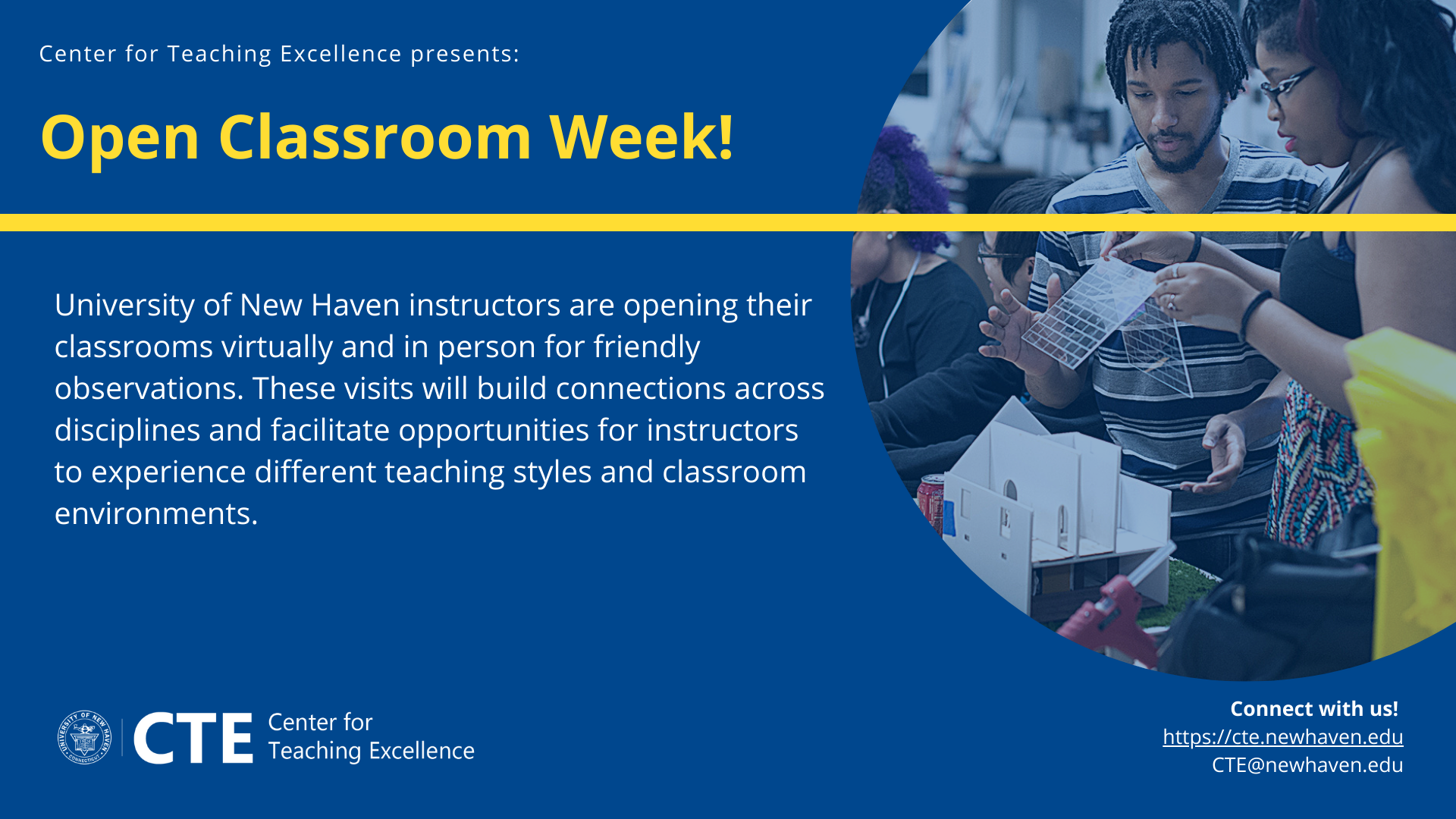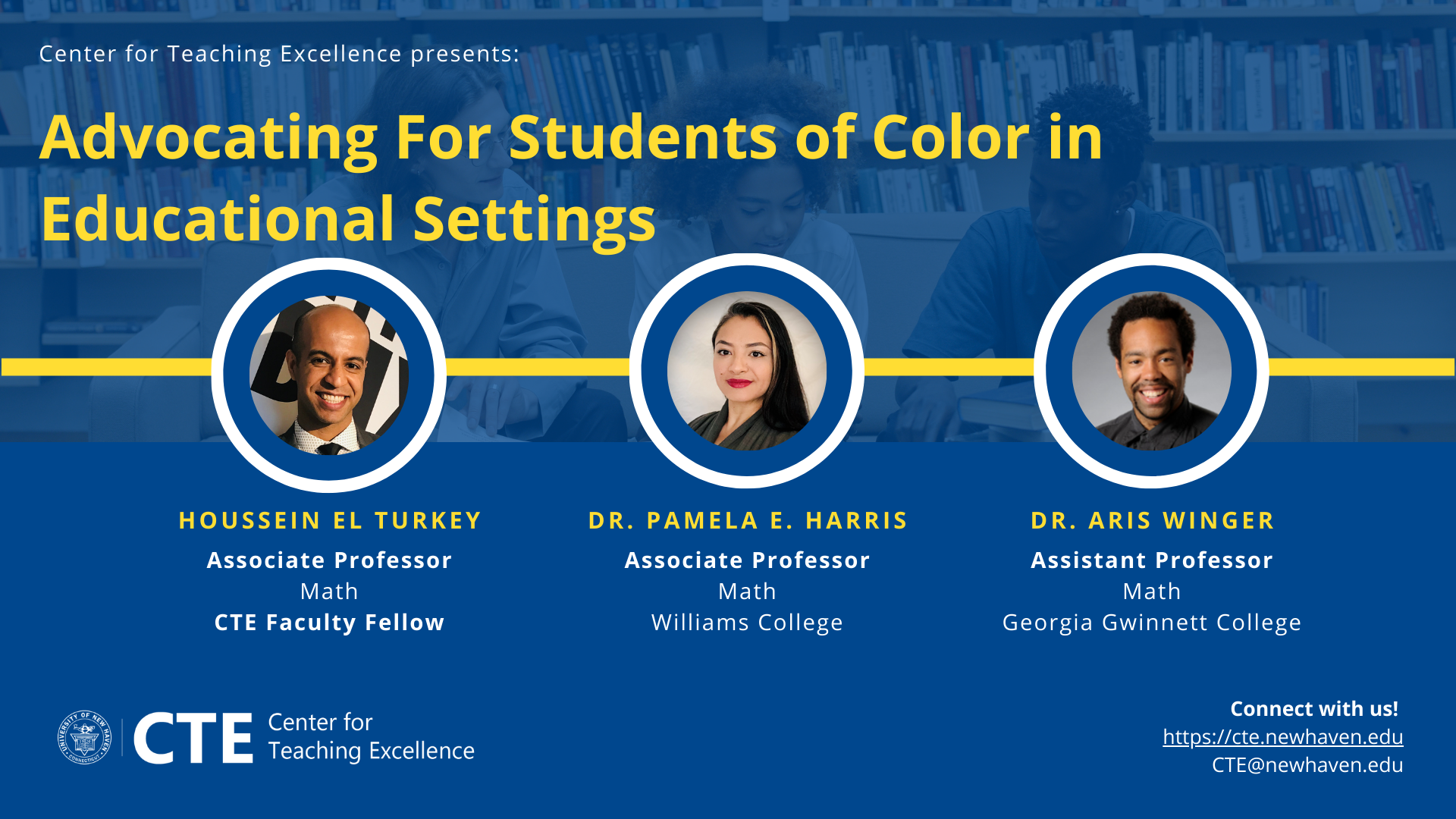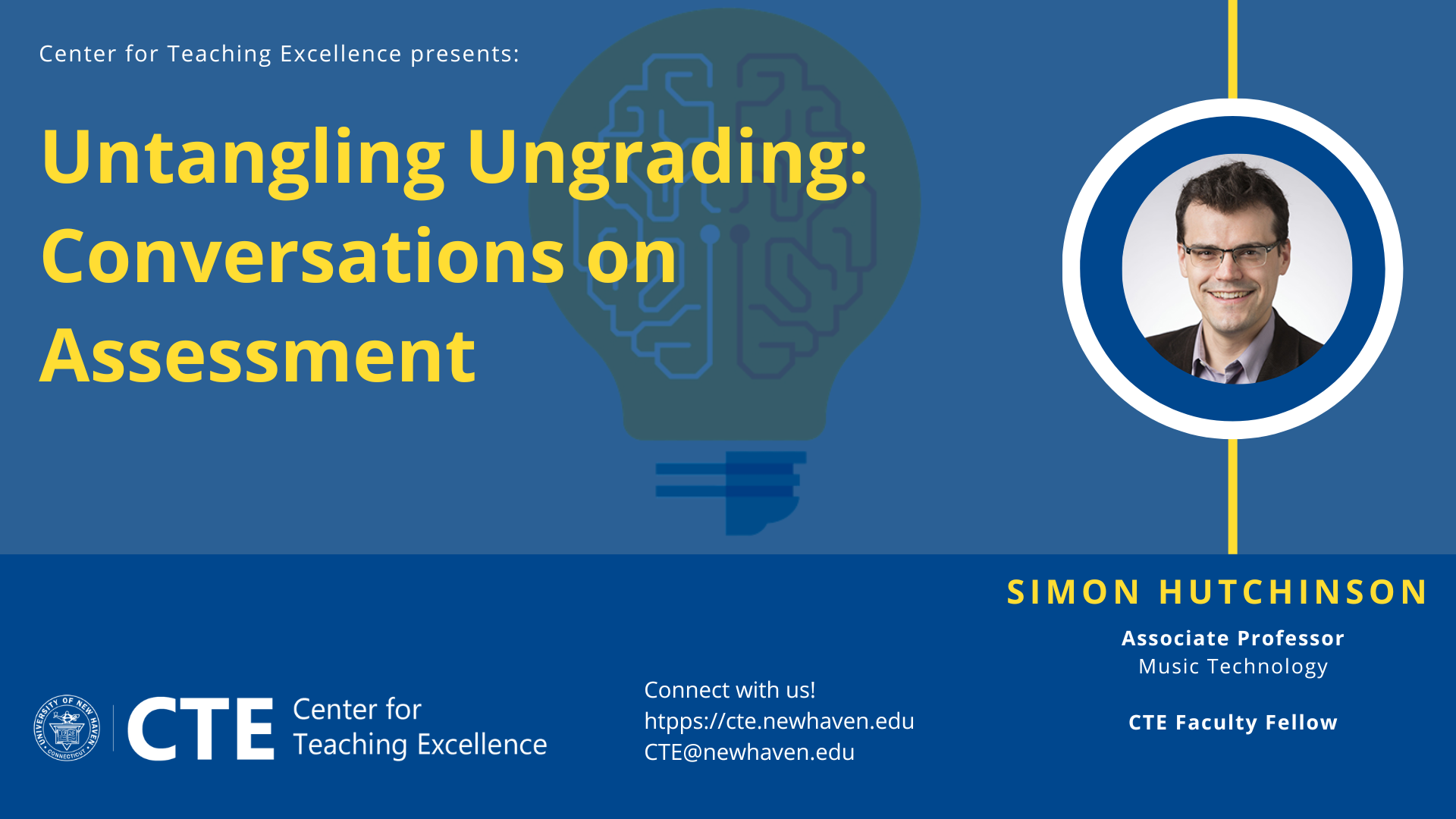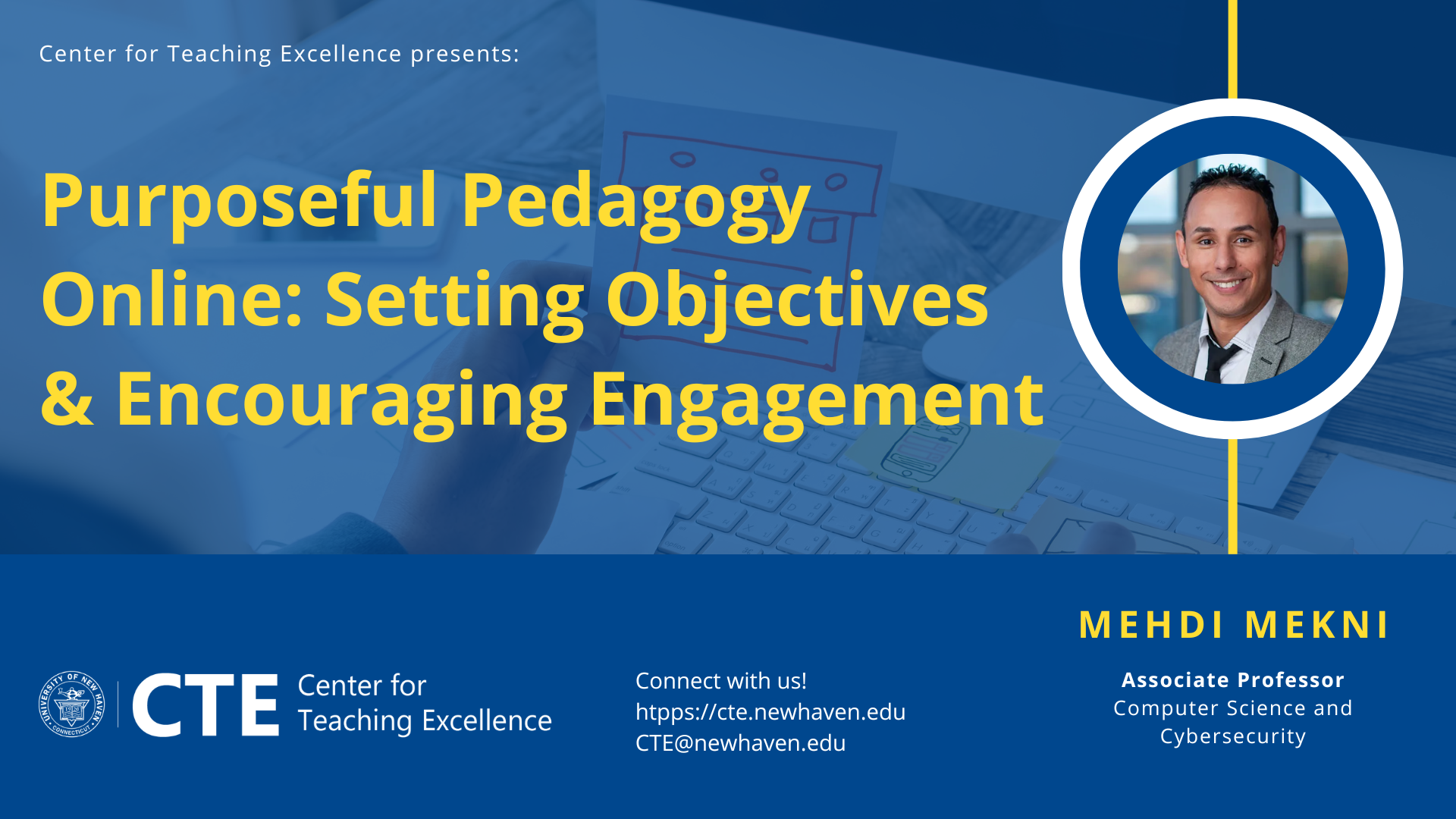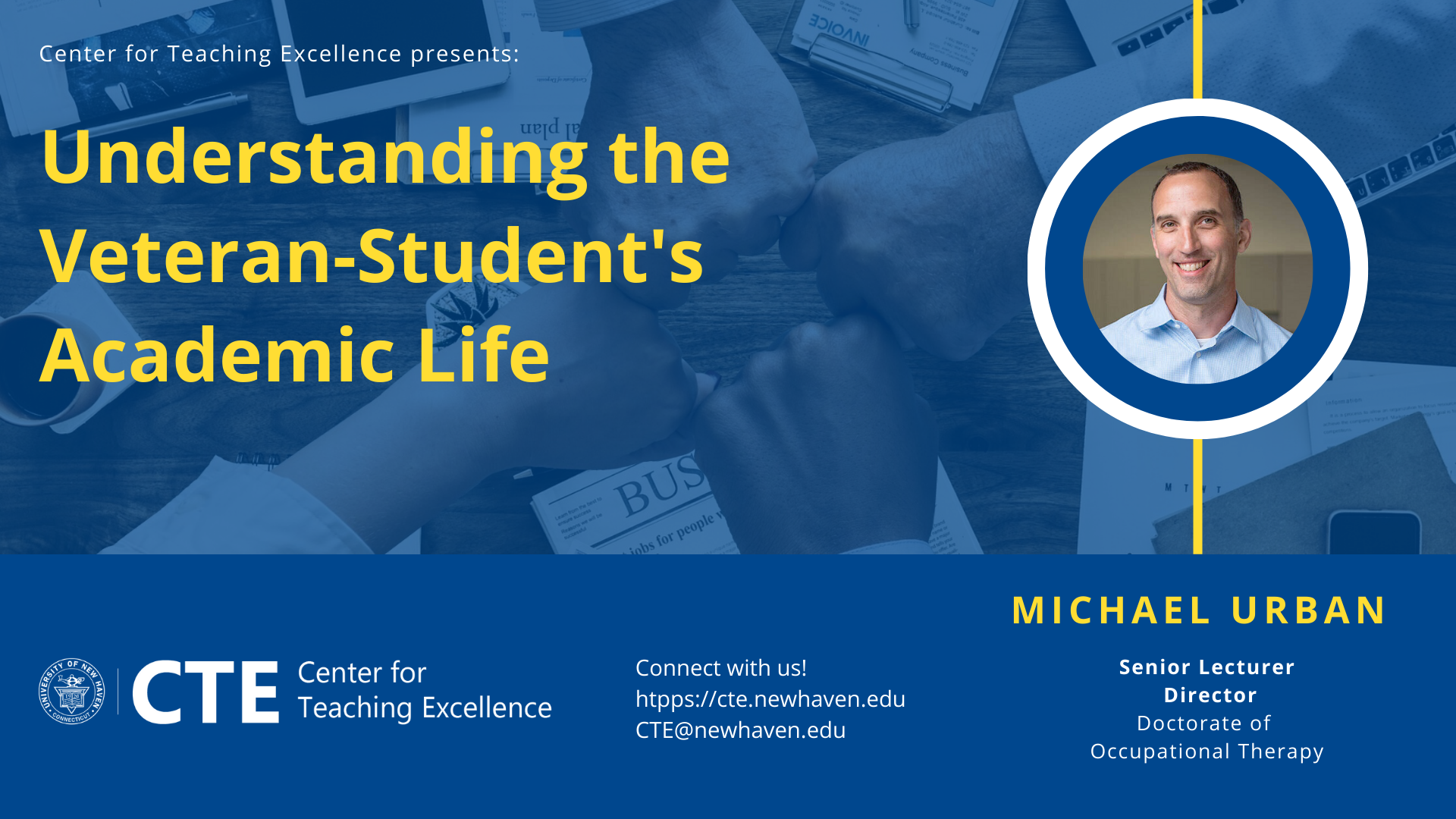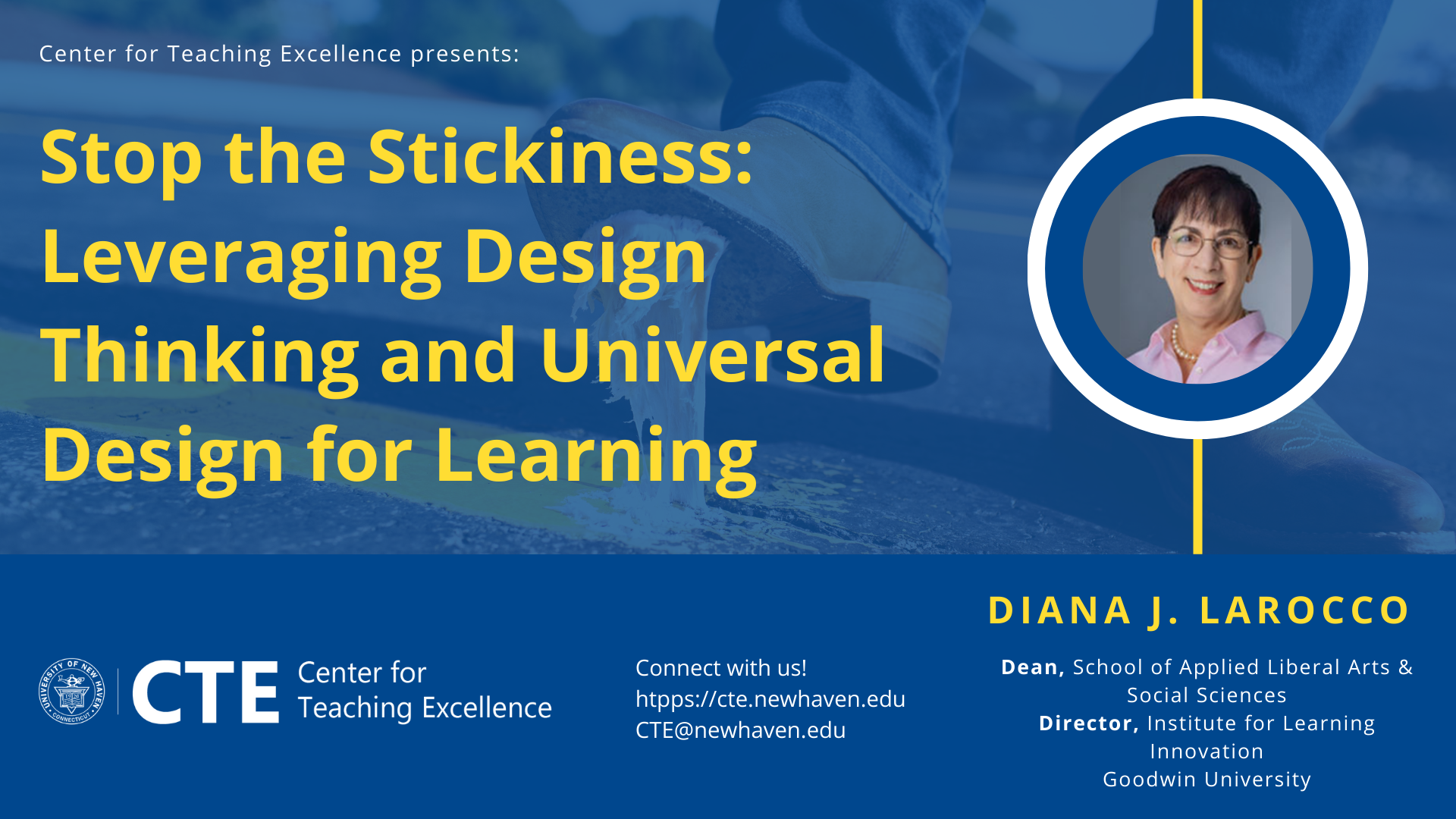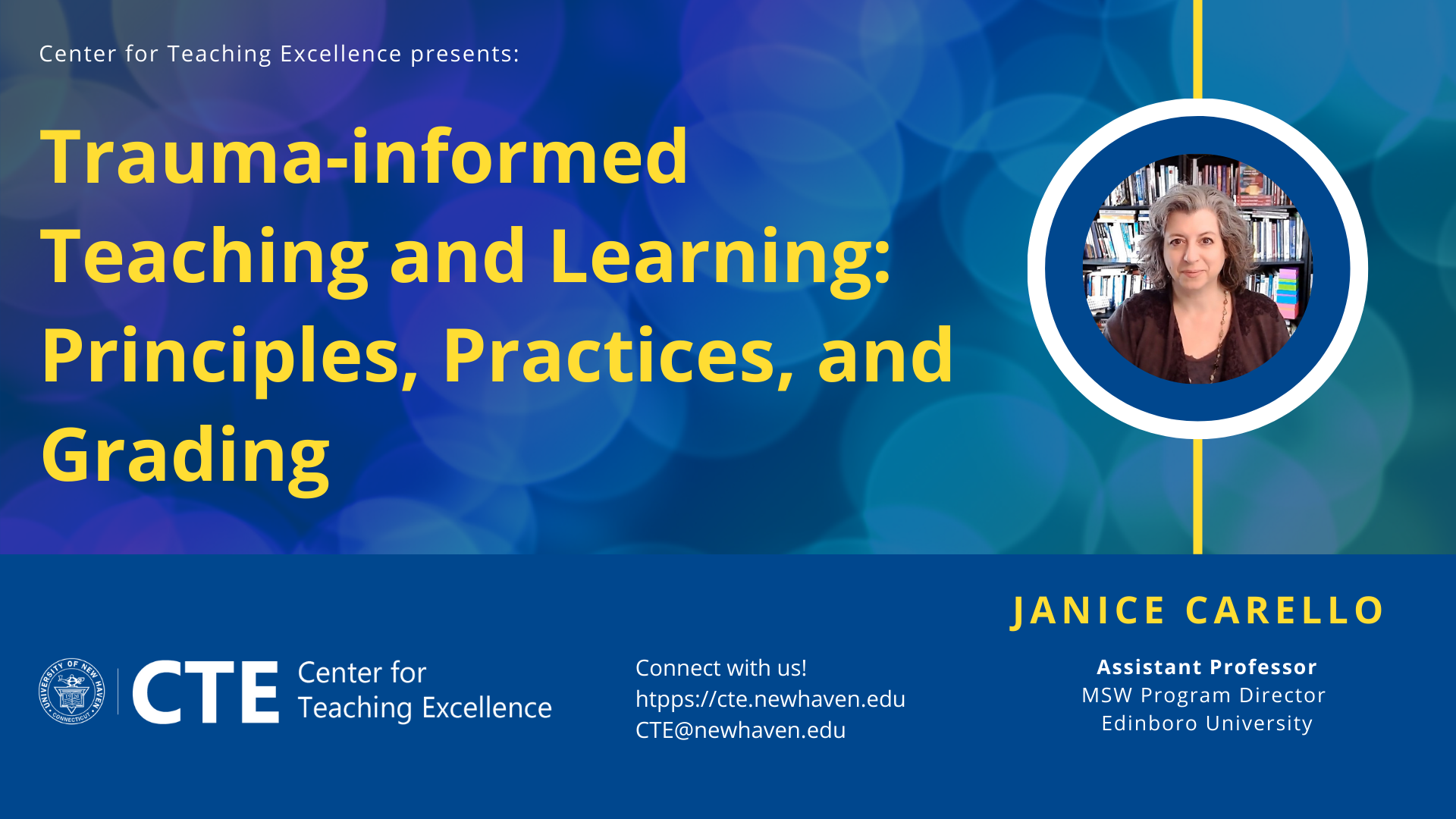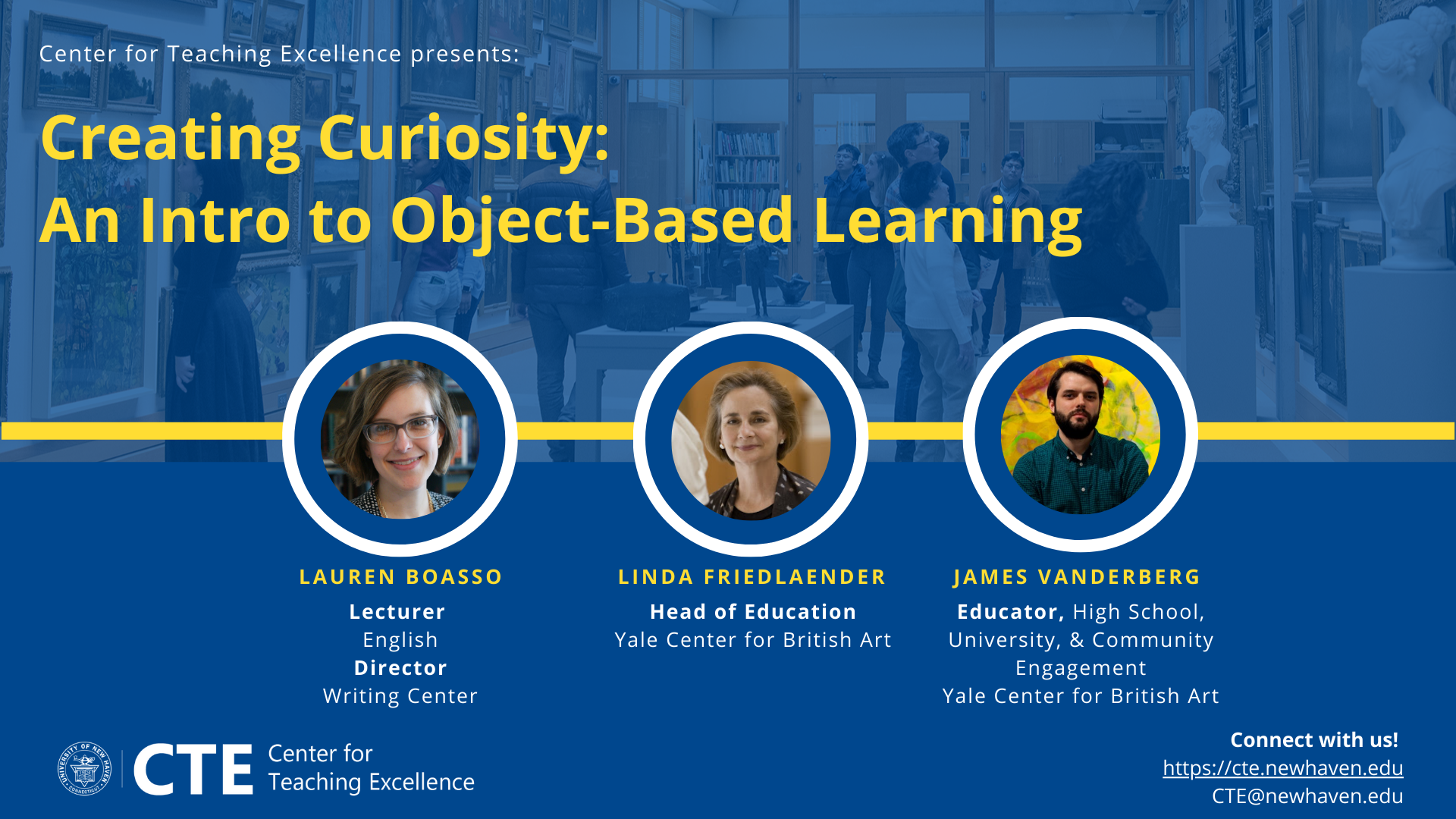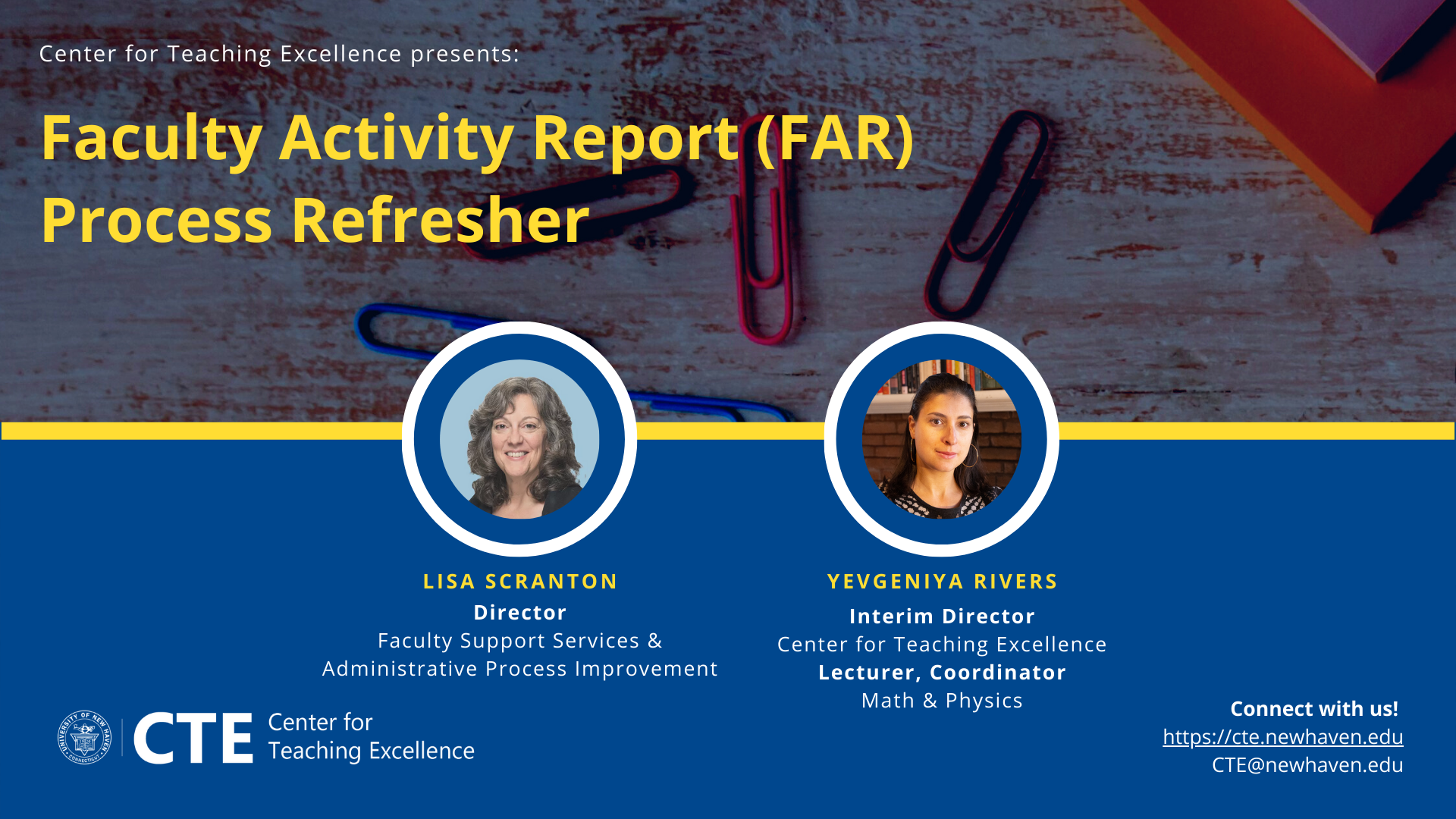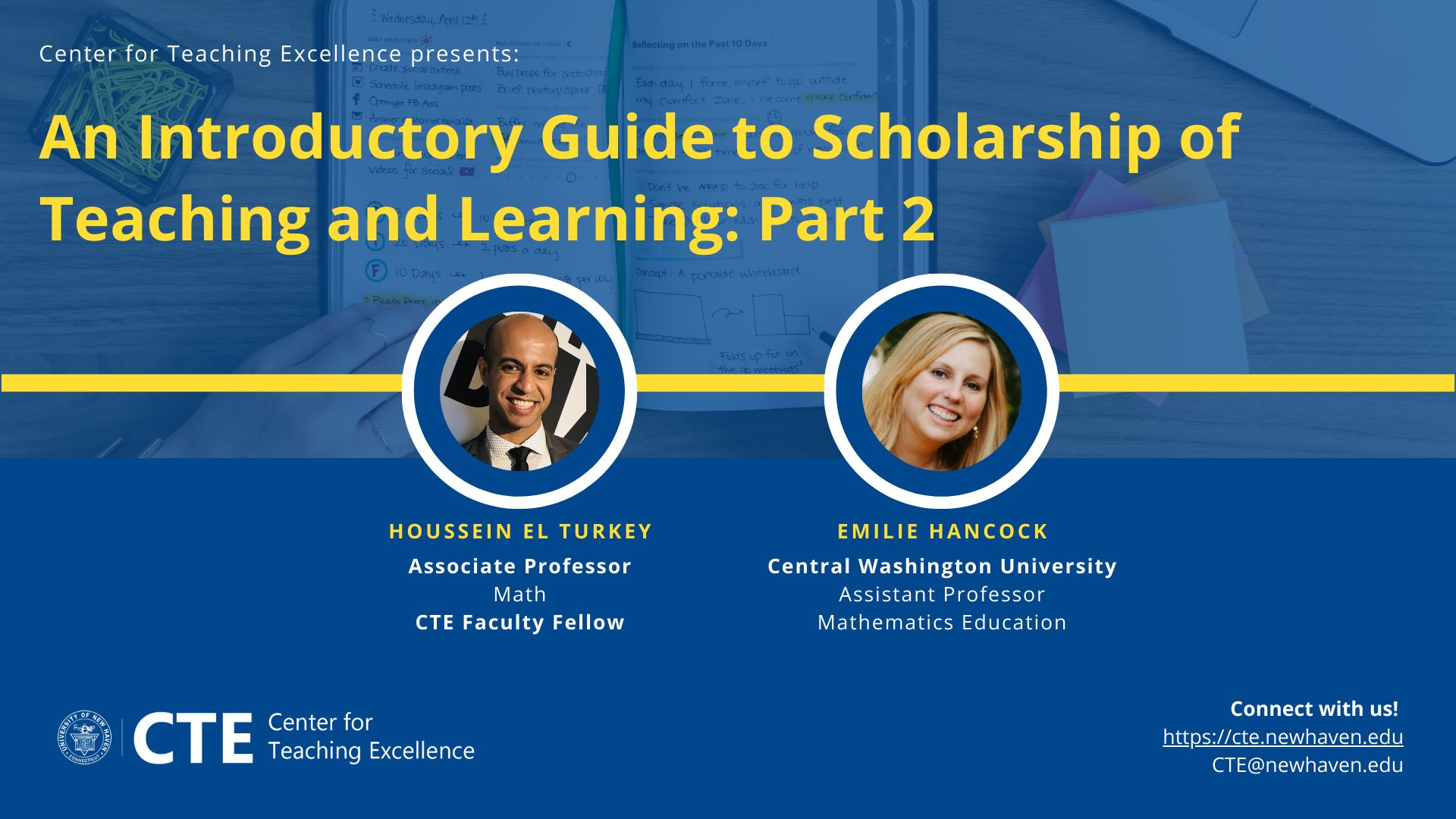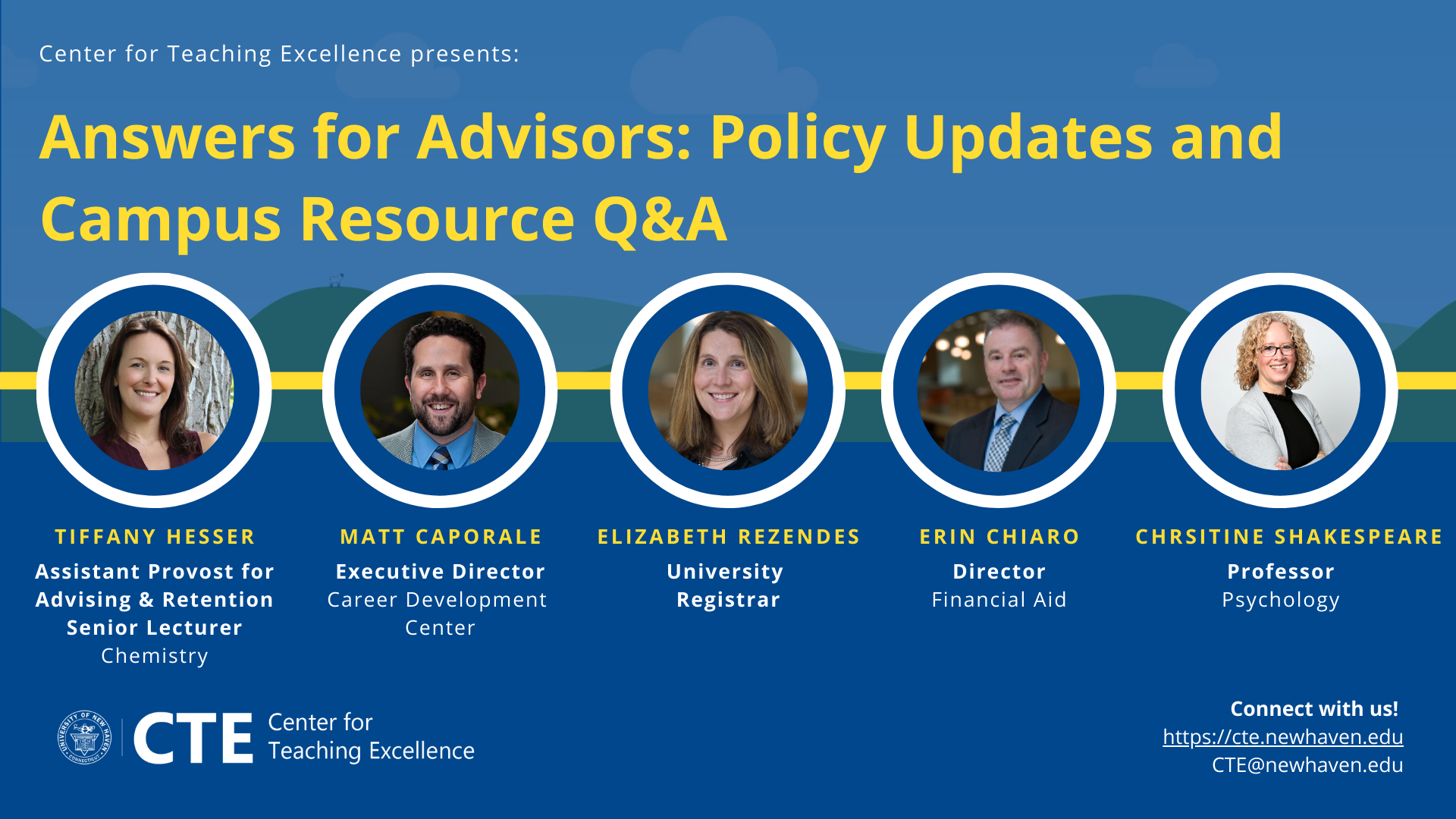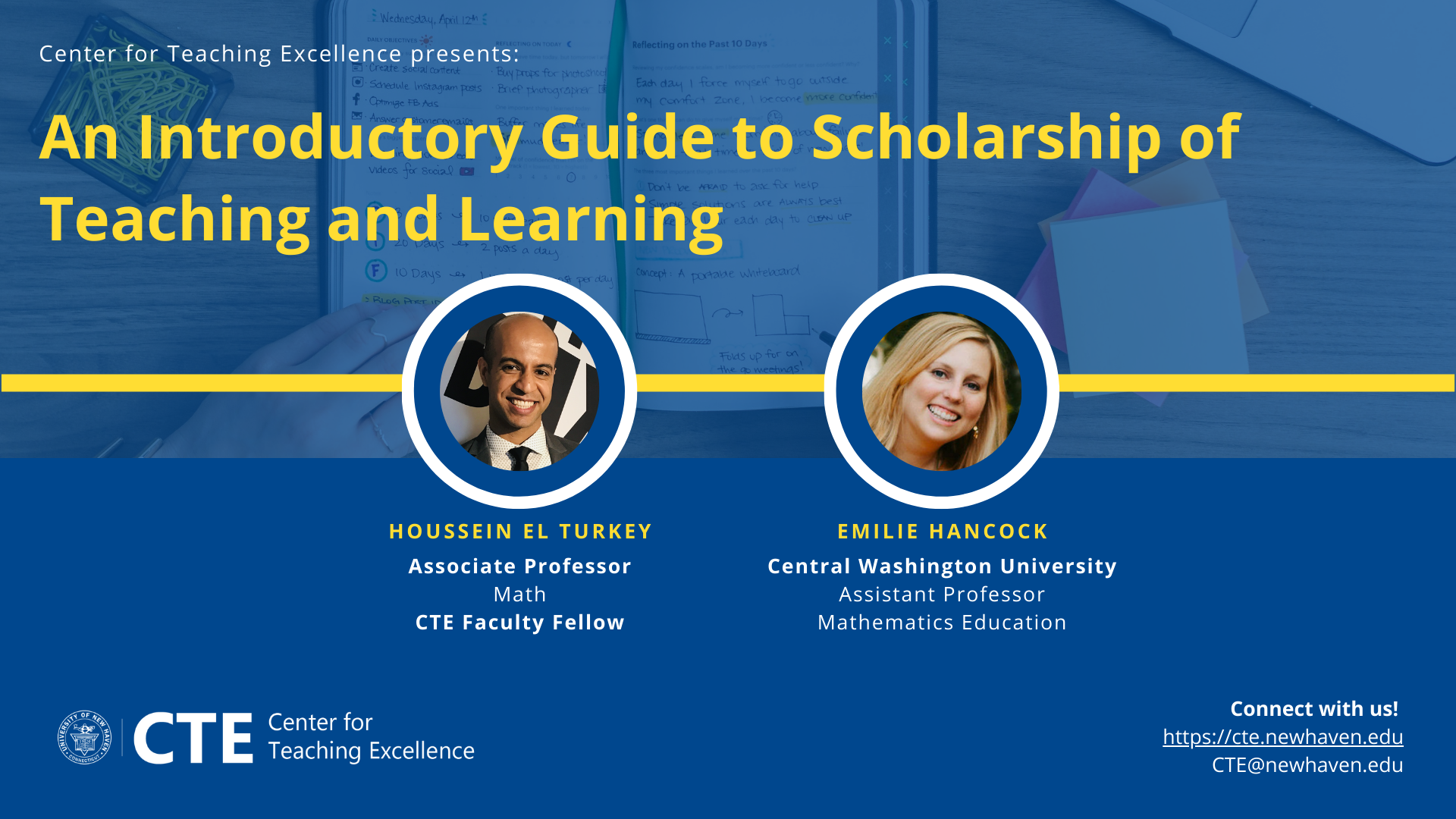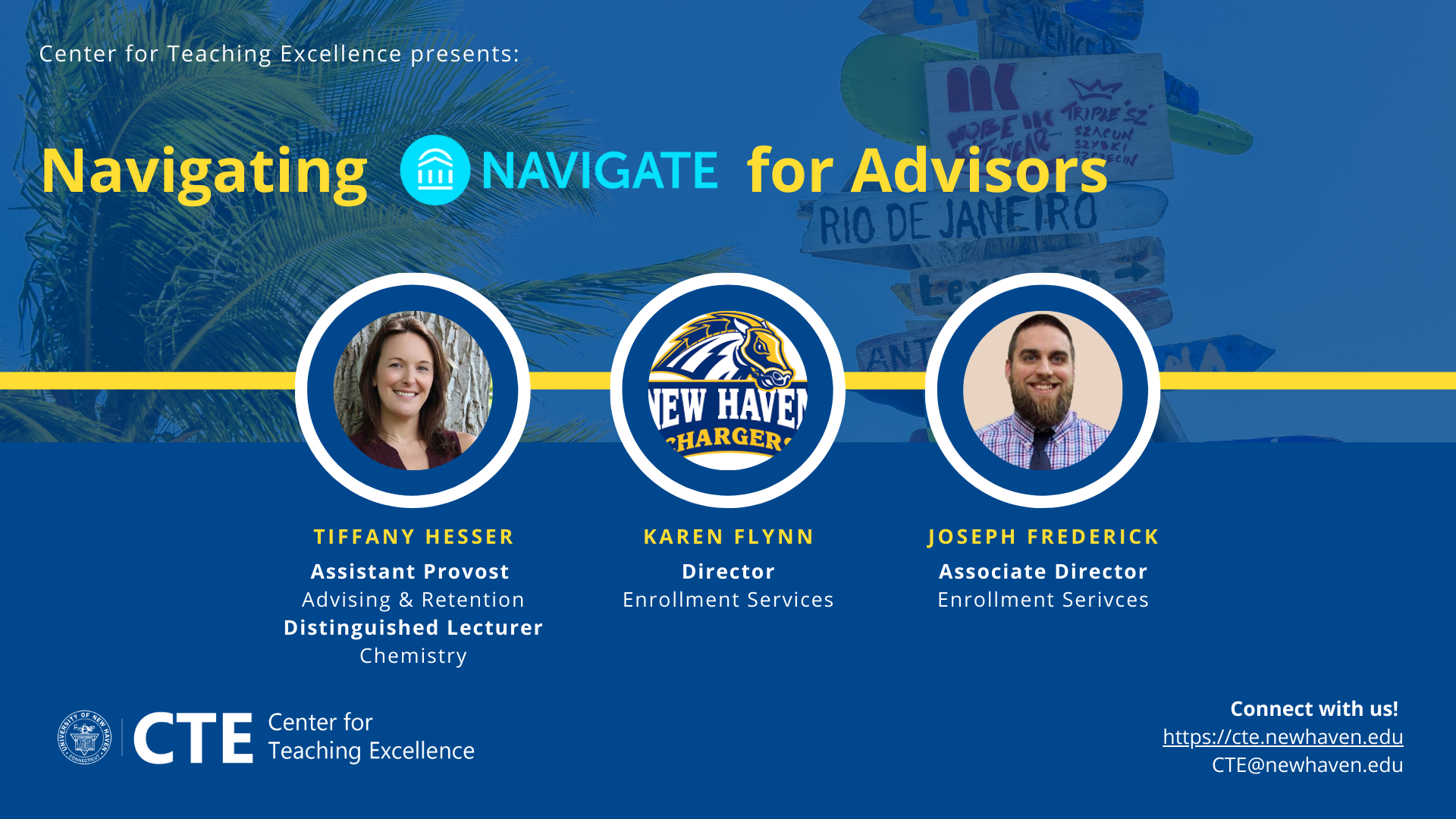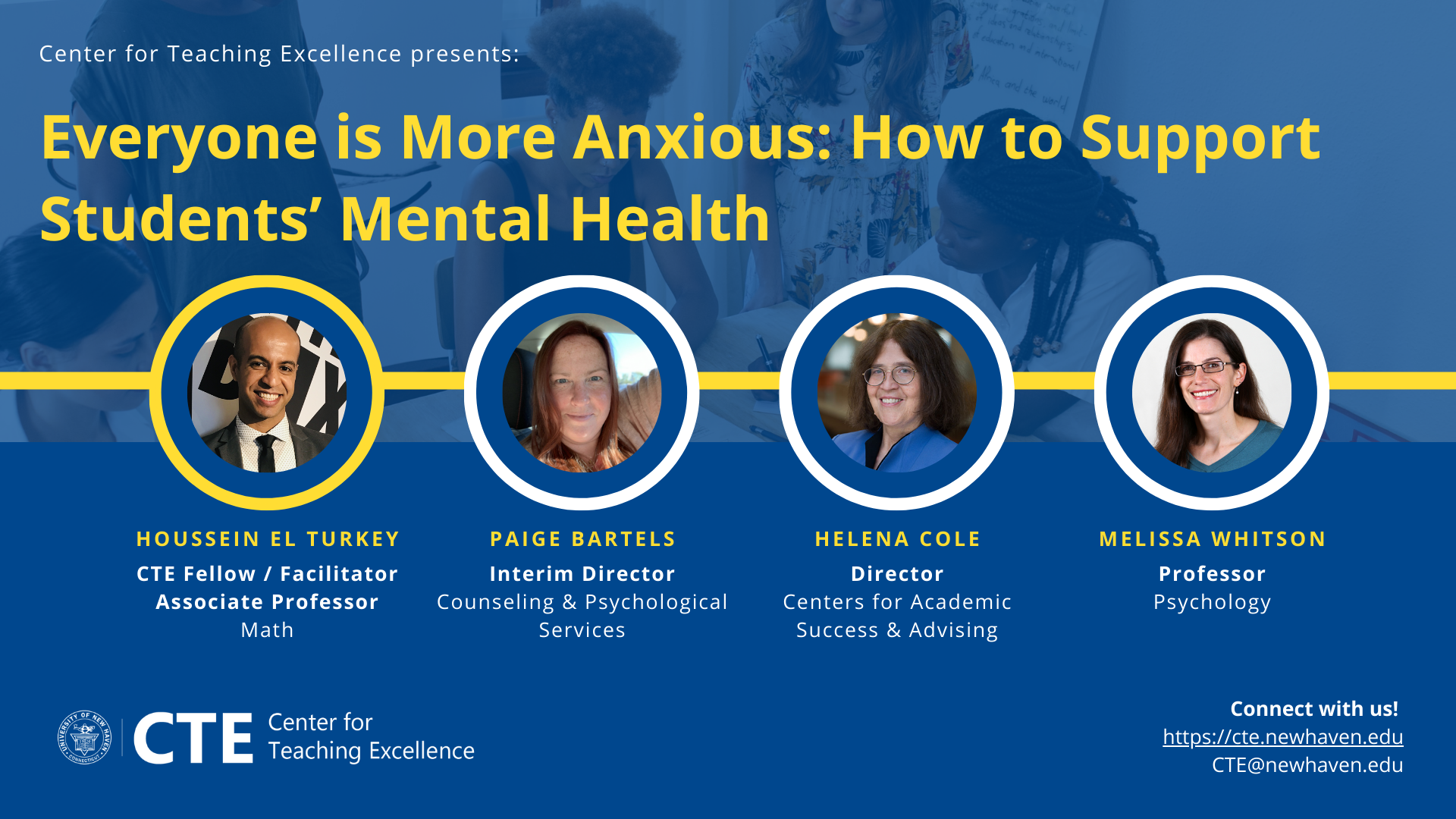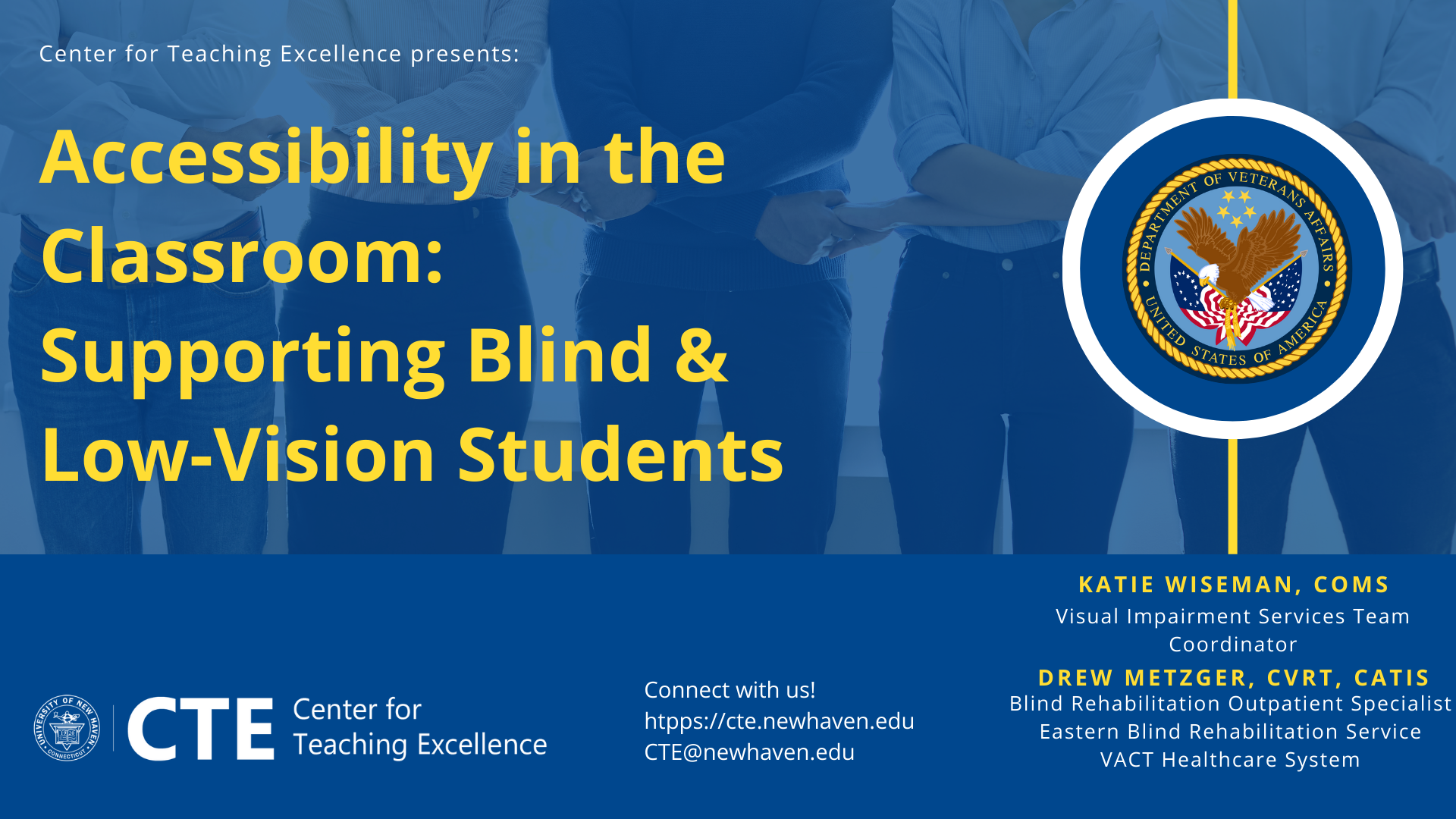 I have been a professor of mathematics at the University since 2014. Before that, I earned my Ph.D. in mathematics from the University of Oklahoma and an M.S. in mathematics from the American University of Beirut, Lebanon. As a researcher, I am  a member of the Creativity Research Group, a multi-institutional research group that has had National Science Foundation (NSF) funding to investigate ways to foster students' mathematical creativity and how such explicit efforts shape students' mathematical identities and passion for the topic. My research work in Undergraduate Mathematics Education has shaped my teaching philosophy over the years. I am an advocate for active learning and student-centered pedagogies and my teaching philosophy is based on a humanistic approach that centers the students.
I was part of the inaugural group of faculty to serve as fellows for the Center for Teaching Excellence. For the last two years, I supported faculty through professional development and initiatives that enhance pedagogy, high-impact learning, and the educational experience of our students across the University. I have conducted workshops on the scholarship of teaching and learning; diversity, equity inclusion, access, and belonging; and inclusive teaching.  In addition, I have served the University in various roles such as being a member of the Senate, various search committees, and coordinating the mathematics program between 2017 and 2021.
I am delighted to lead the CTE efforts in sharing research-based and evidence-based practices with faculty that will benefit our students. I truly believe that my teaching, research, and service have flourished from attending various professional development opportunities and I want the CTE to be a space where we all grow as a community.
I hope I will have many opportunities to work with as many of you as possible to advance the University's educational mission. I look forward to seeing many of you at our workshops and programming!
Houssein El Turkey
The mission of the University of New Haven Center for Teaching Excellence (CTE) is to  
offer programs and services that support faculty in facilitating student-centered courses and that encourage the growth of high-impact, innovative teaching practices; 
support faculty and programs in evaluating the effectiveness of their curricula and teaching;  

foster a culture of inclusive, reflective teaching through peer support and community building; 

promote faculty participation in scholarship on teaching and learning. 
These efforts ultimately work towards the larger goal of supporting University of New Haven students' success. 
We hope you will join us in conversations and collaborations around teaching and learning!
The CTE programs and services are made possible by an ever-growing team of Chargers from across the campus. Learn more about the CTE Staff and Faculty Fellows.