The CTE is an innovative and supportive destination for all faculty. We provide programs, services, resources, and networking for all instructors to advance teaching on campus and contribute to a culture of continued improvement and peer-to-peer learning and collaboration.
We facilitate programs and opportunities for instructors to share in a persistent commitment to growth as teachers. As our students change, as educational technologies change, as learning science evolves…we should adapt as well. The CTE will be responsive to faculty needs in the moment, as well as responsive to institutional goals and priorities.
We are happy to have you here. We welcome your input, feedback and participation. Contact us cte@newhaven.edu!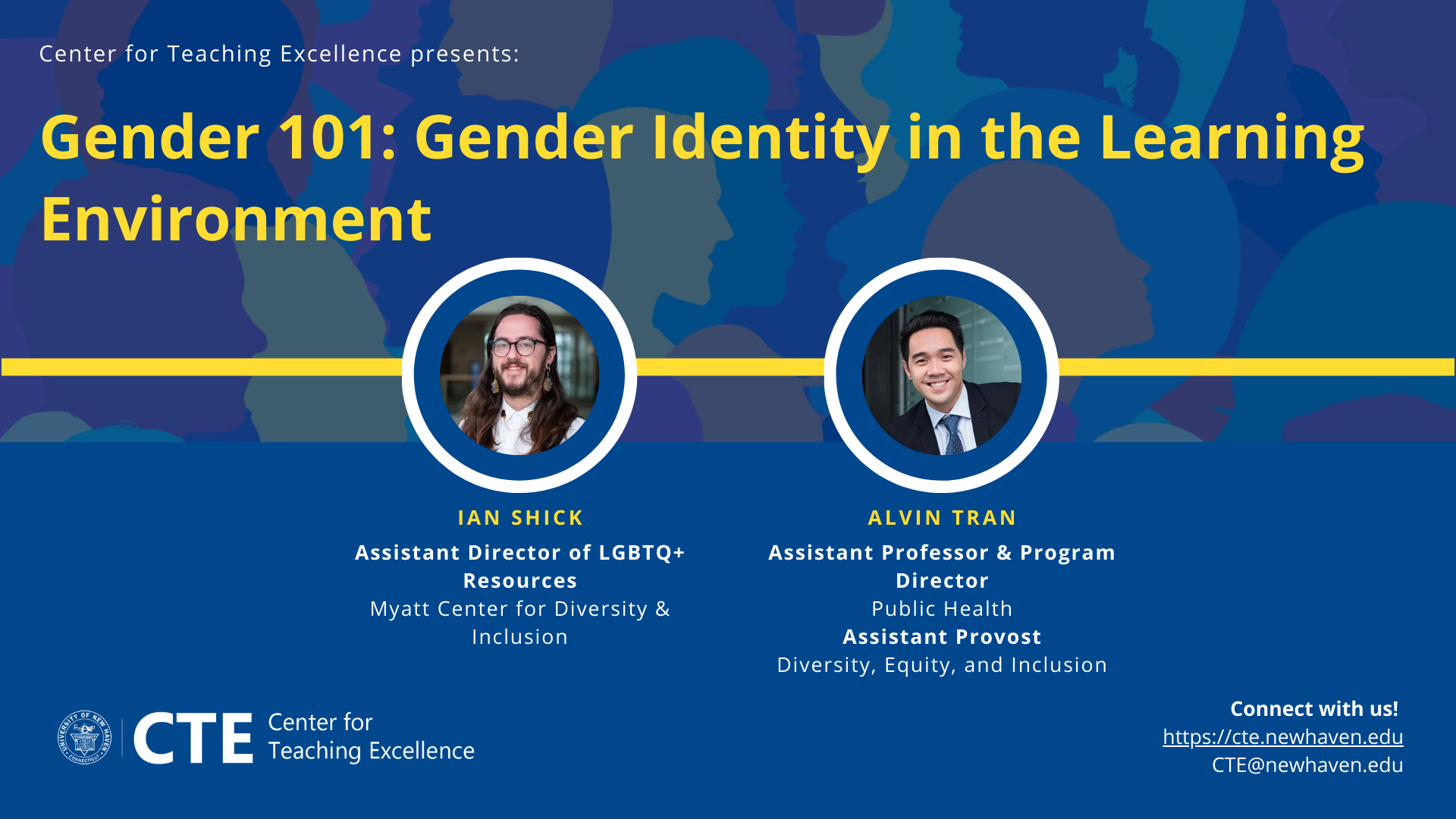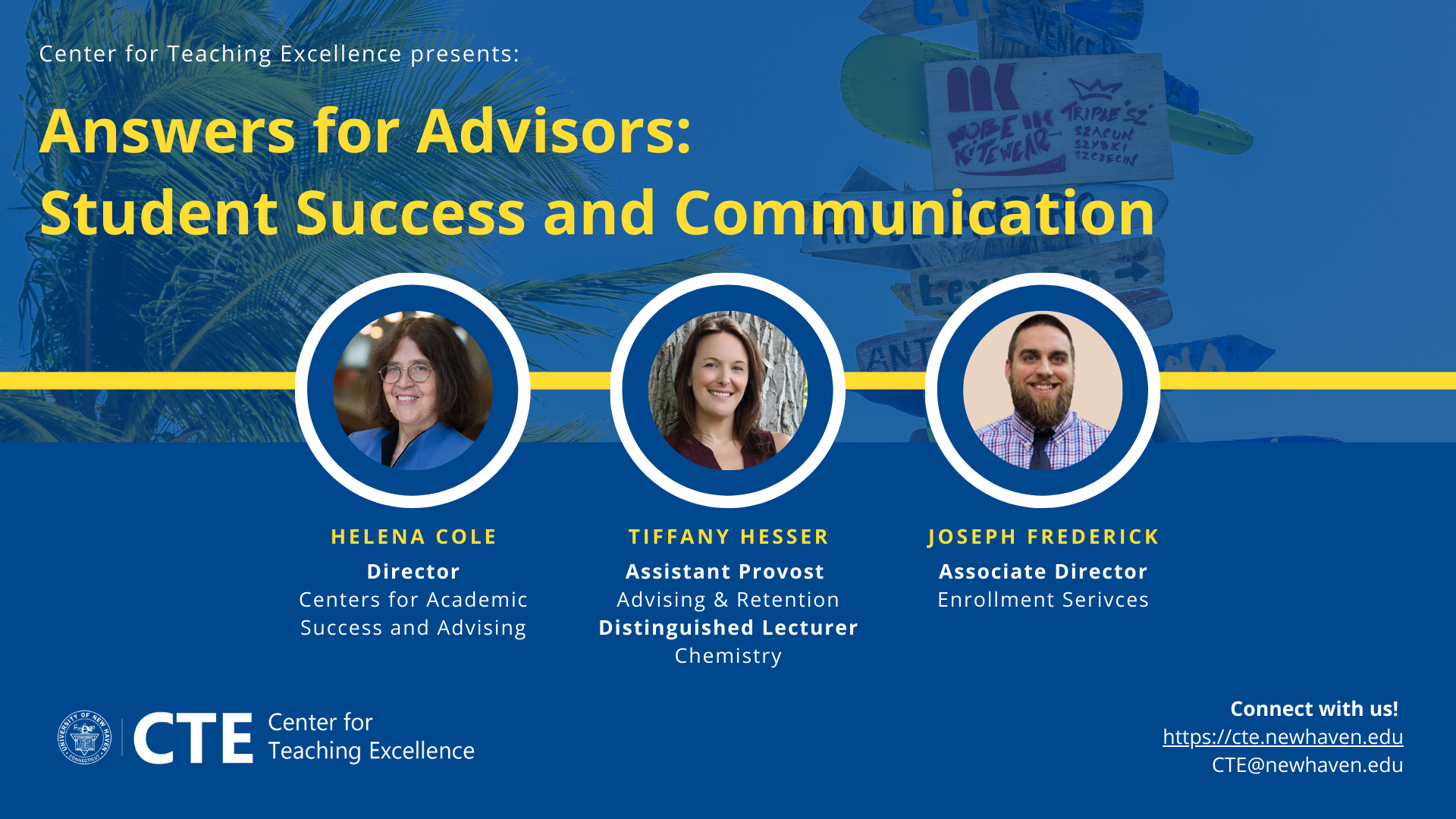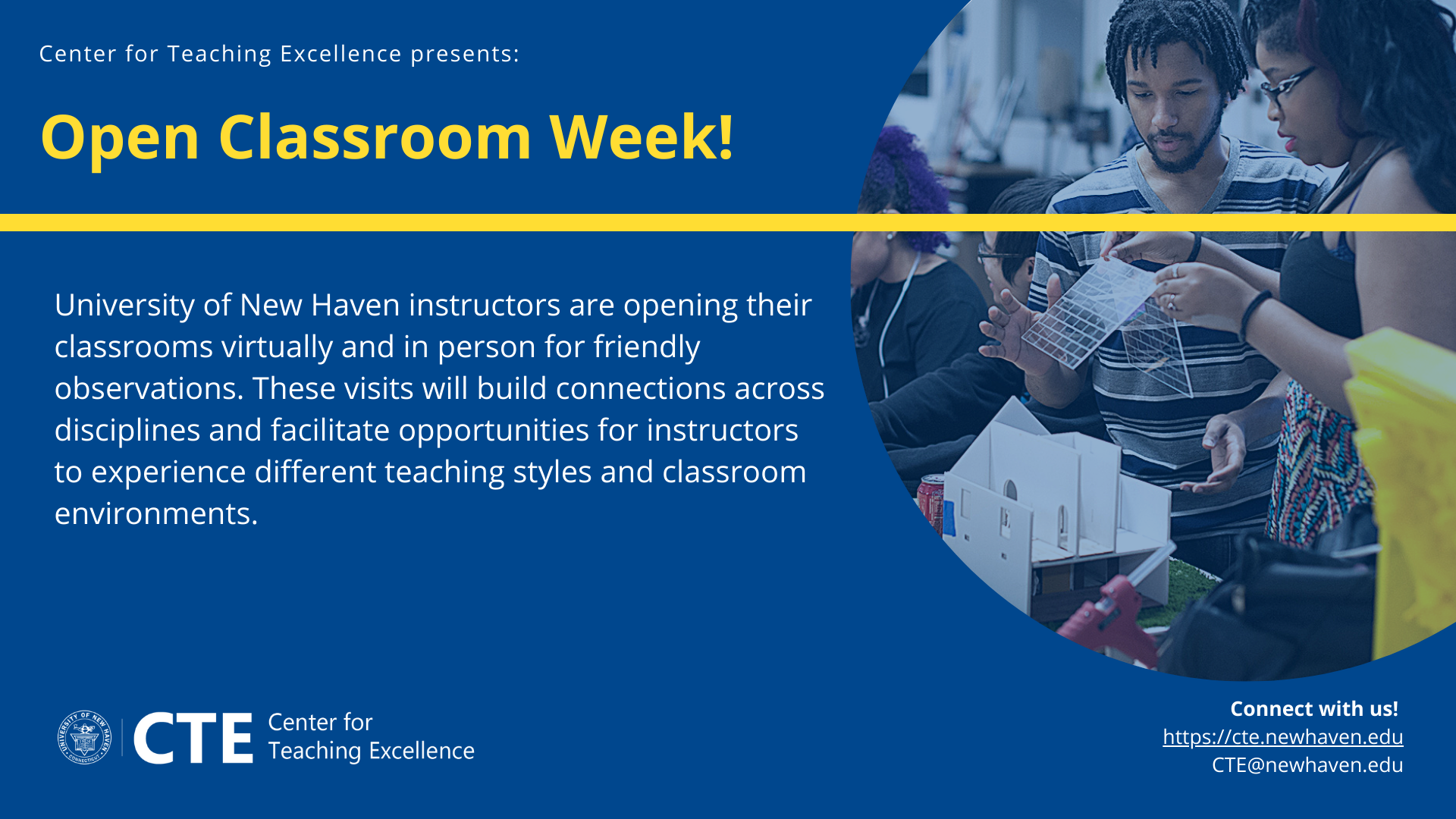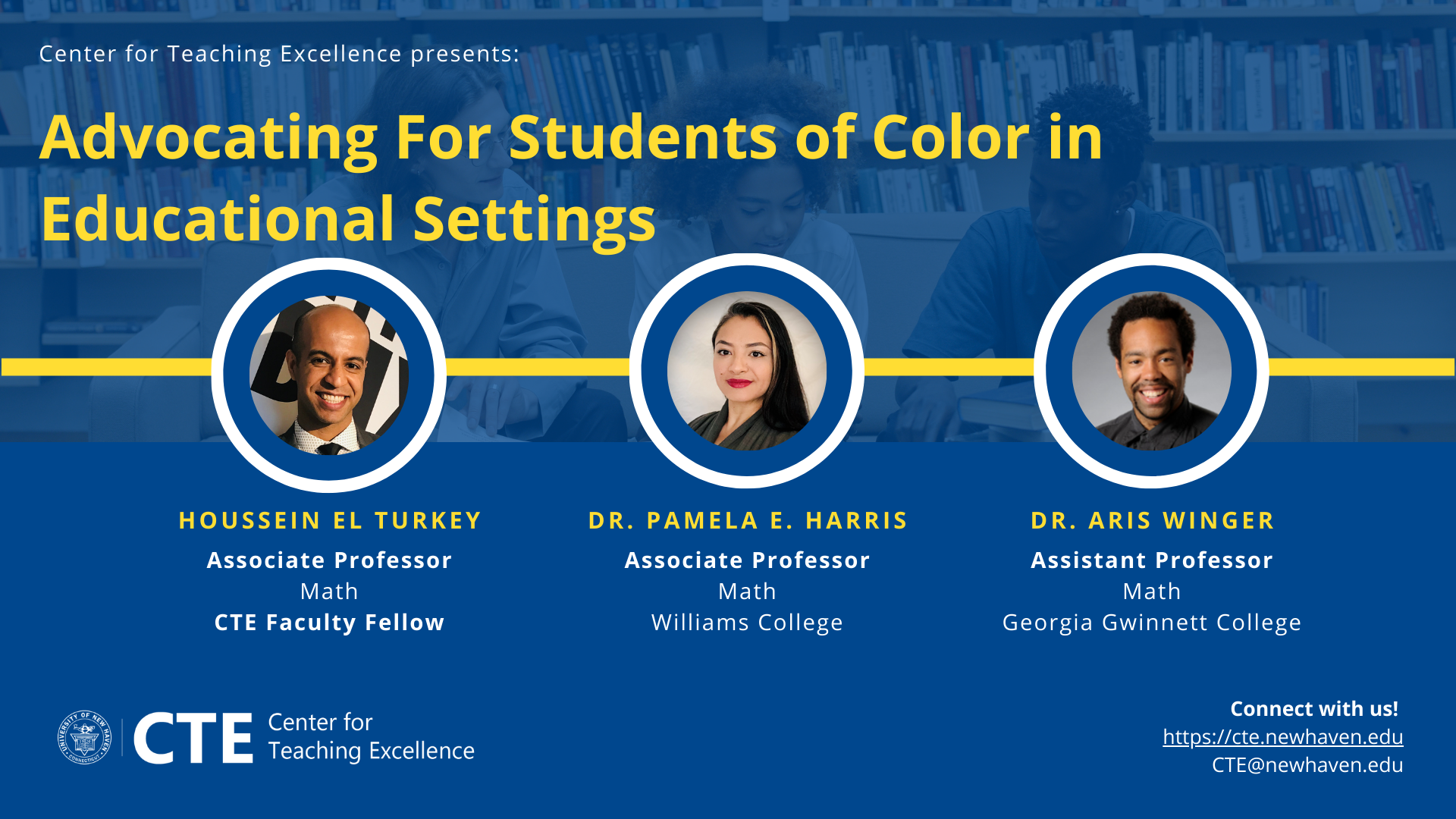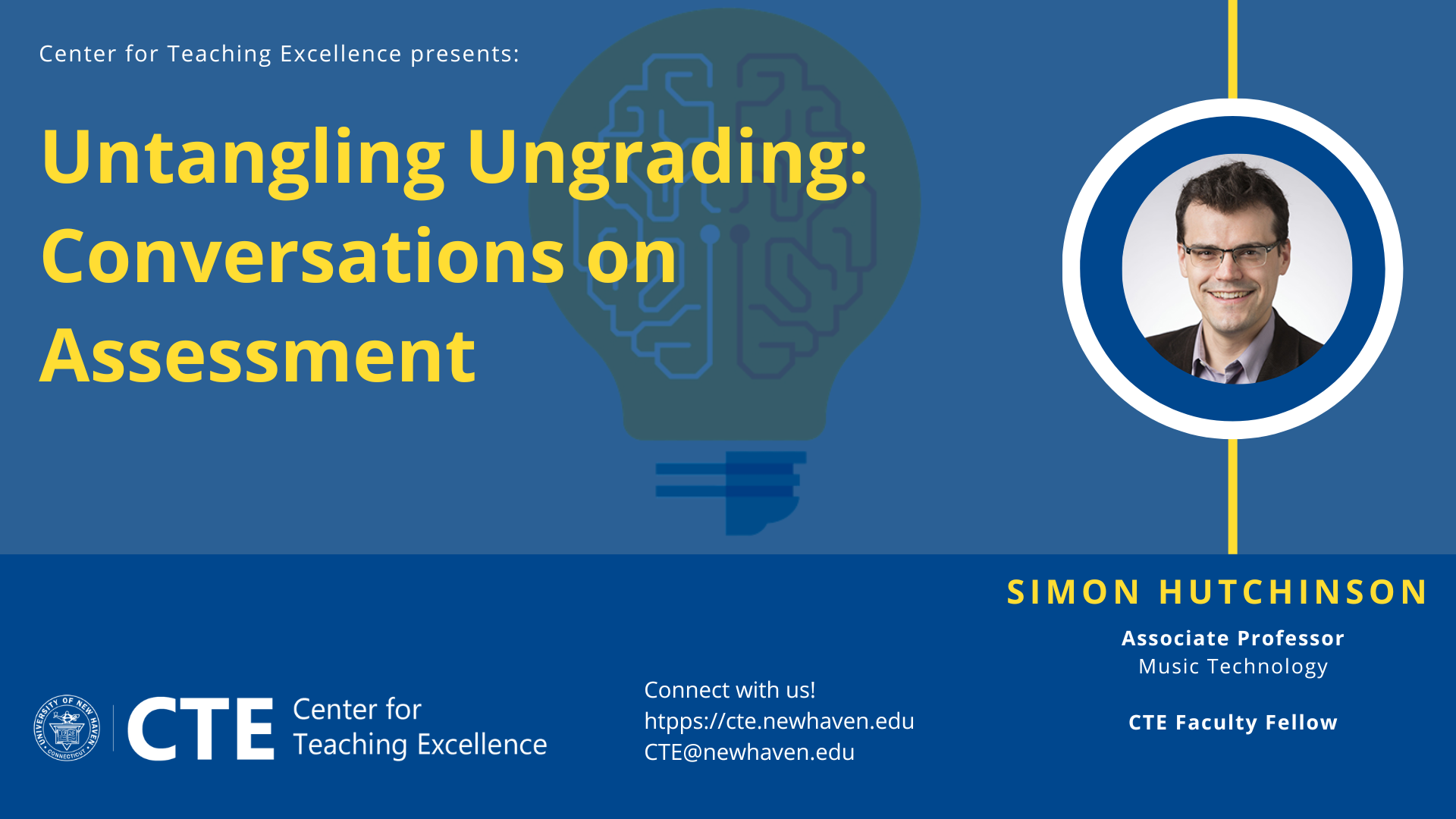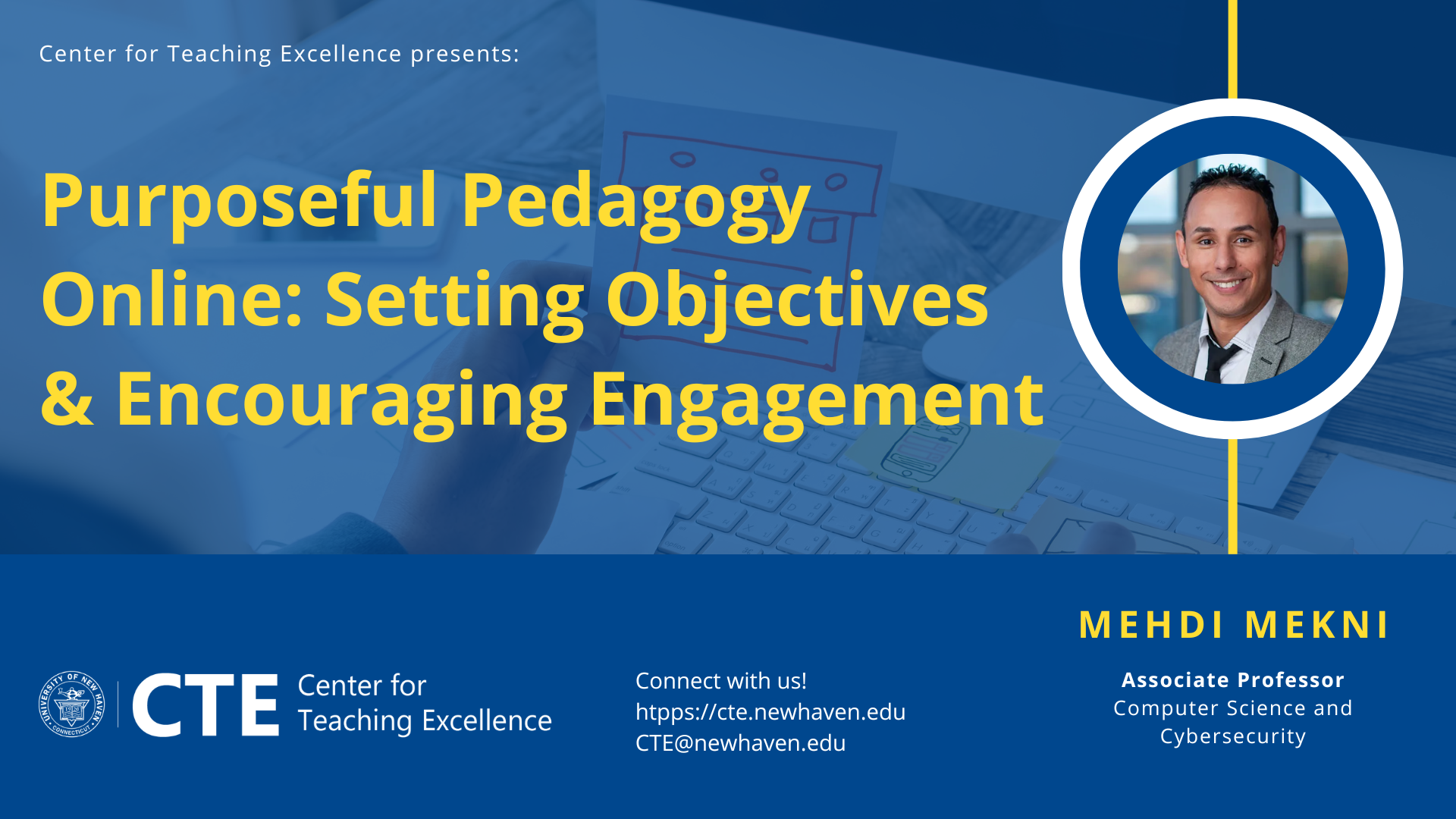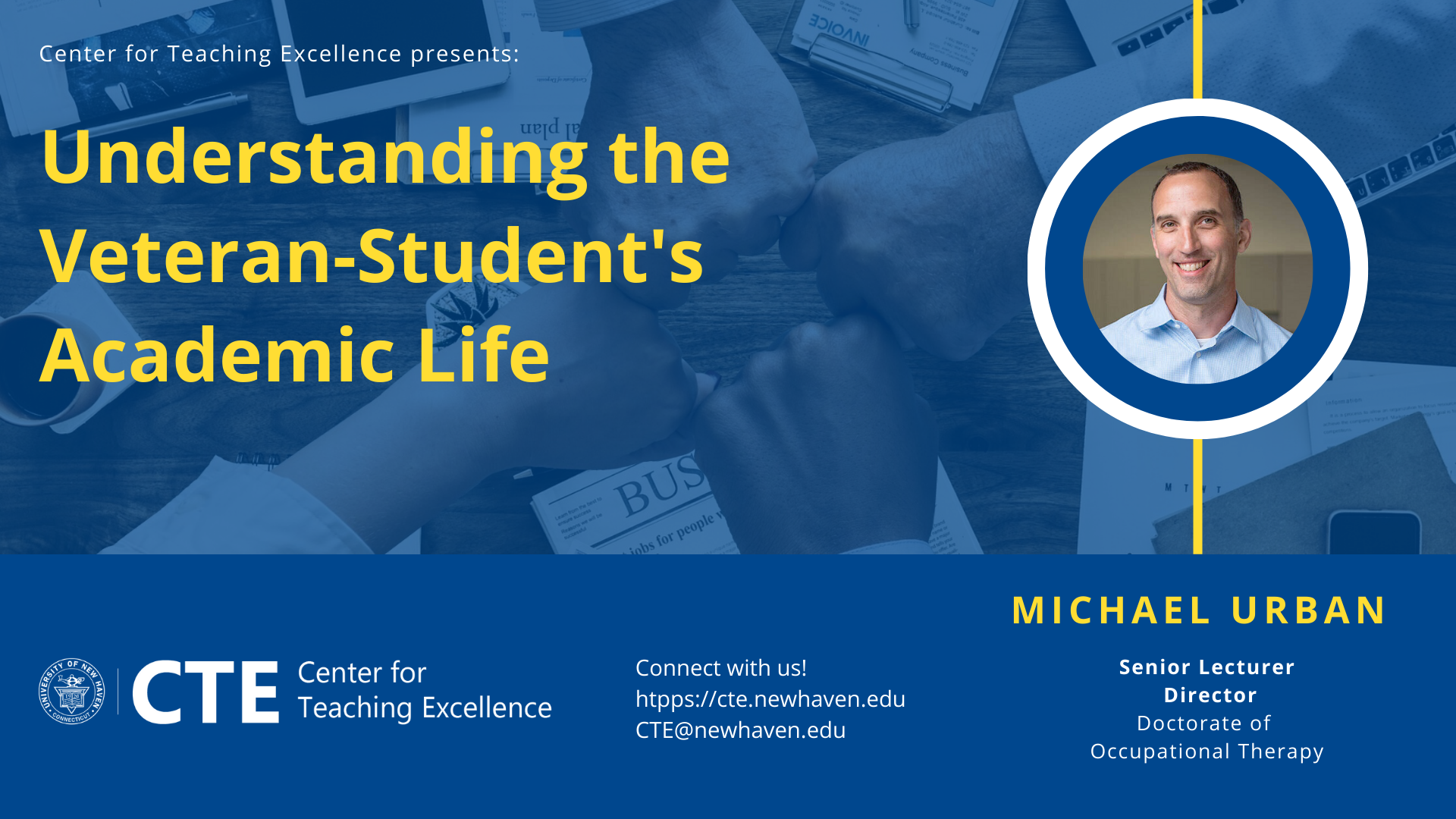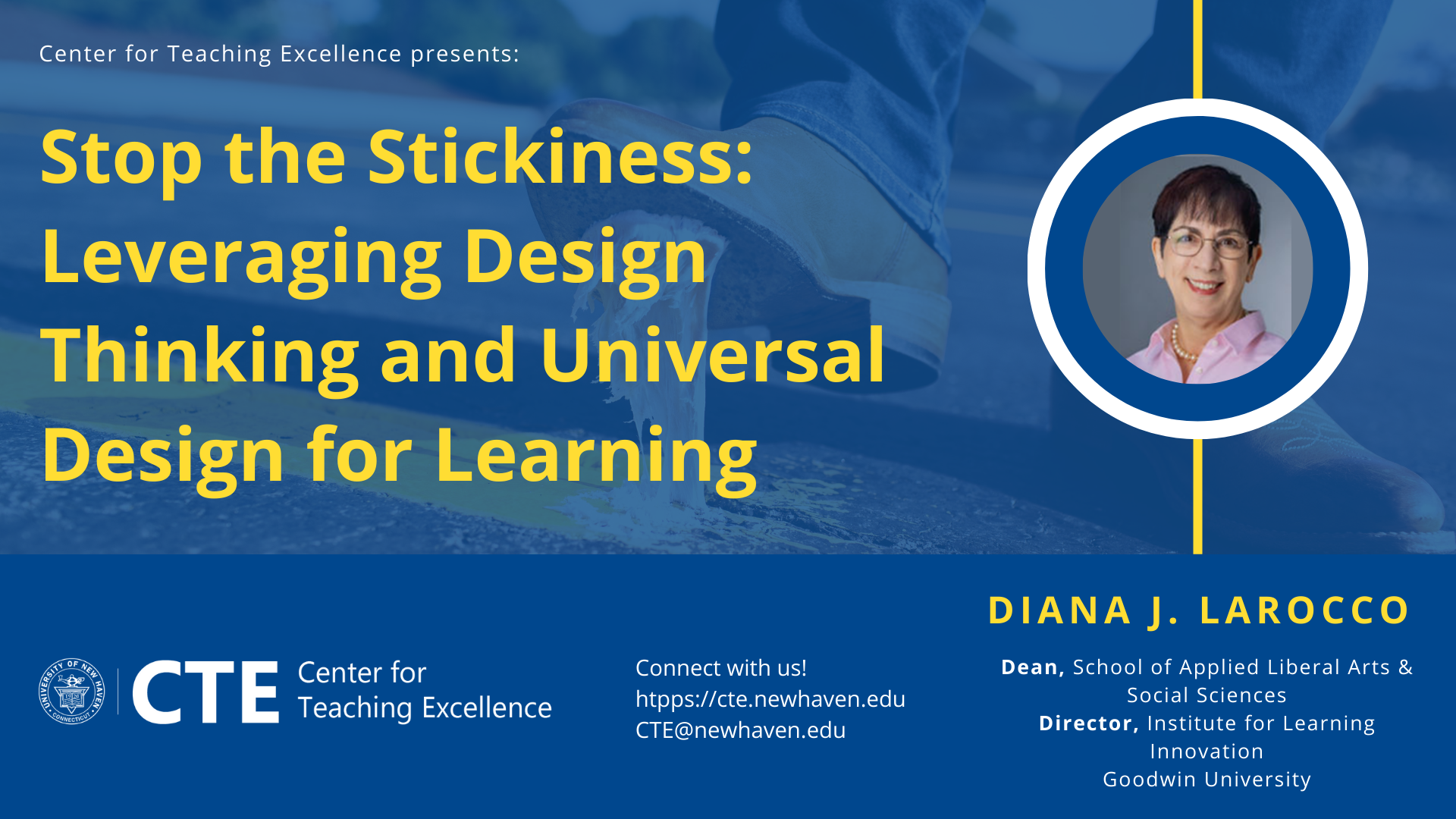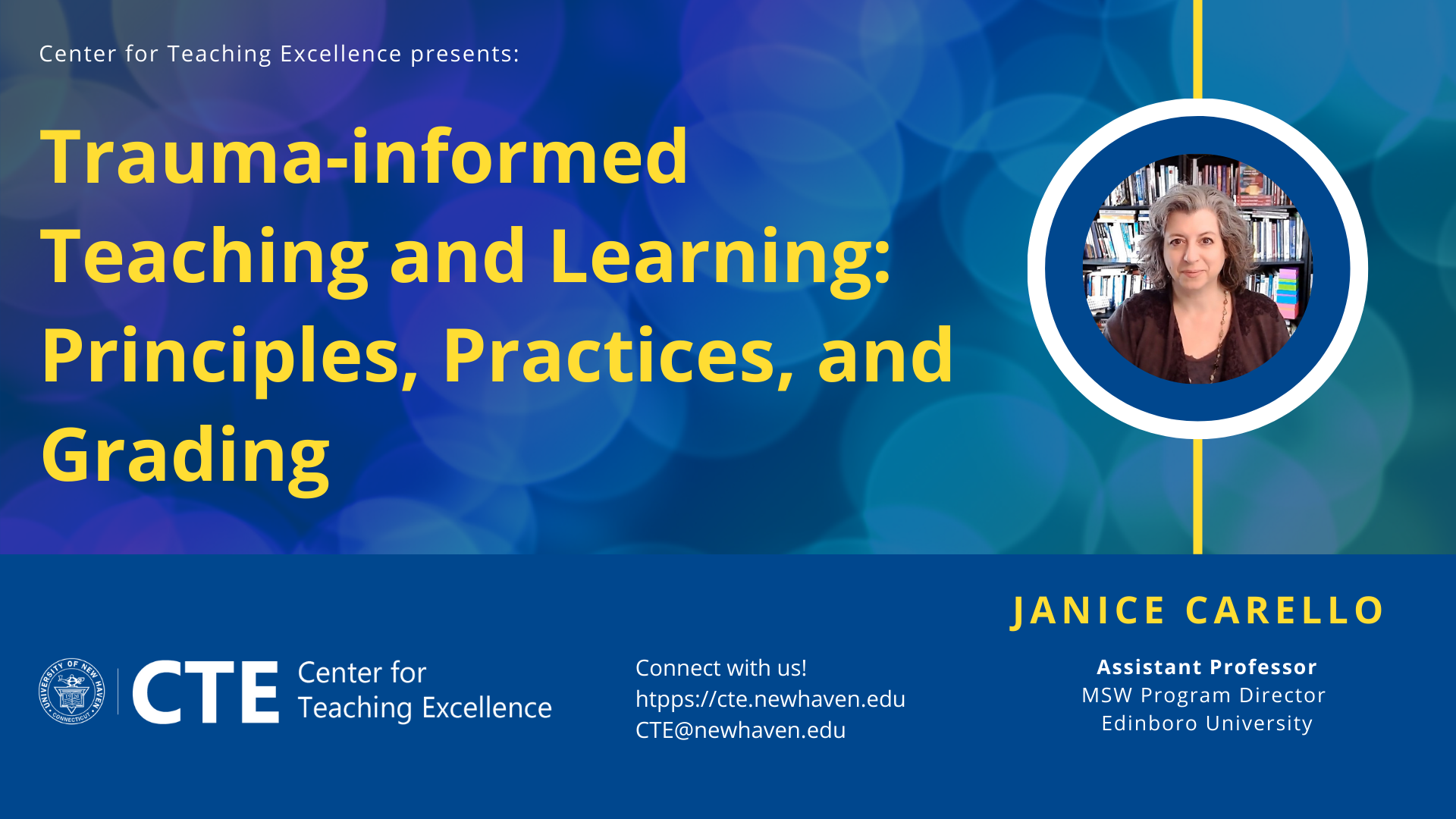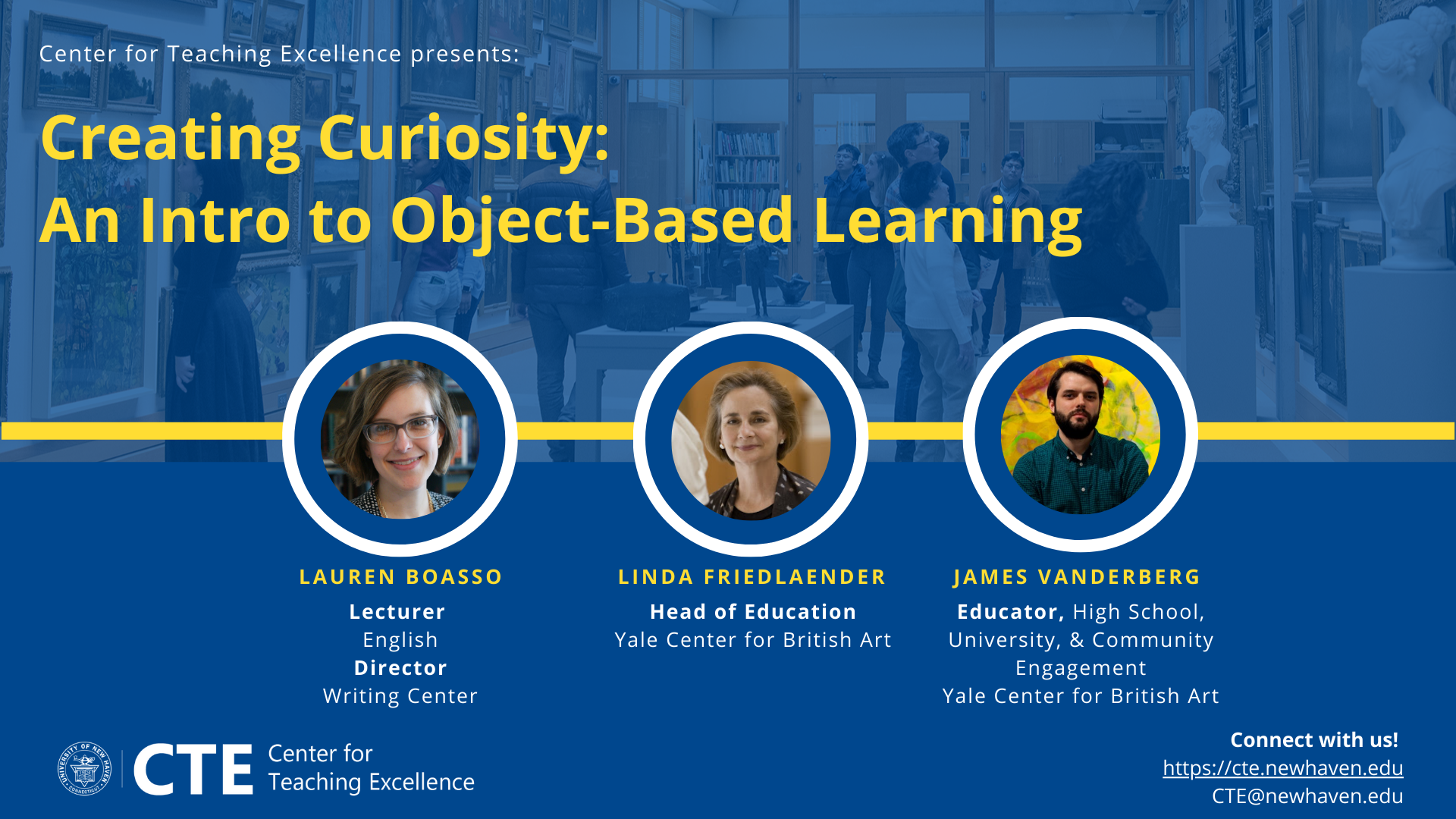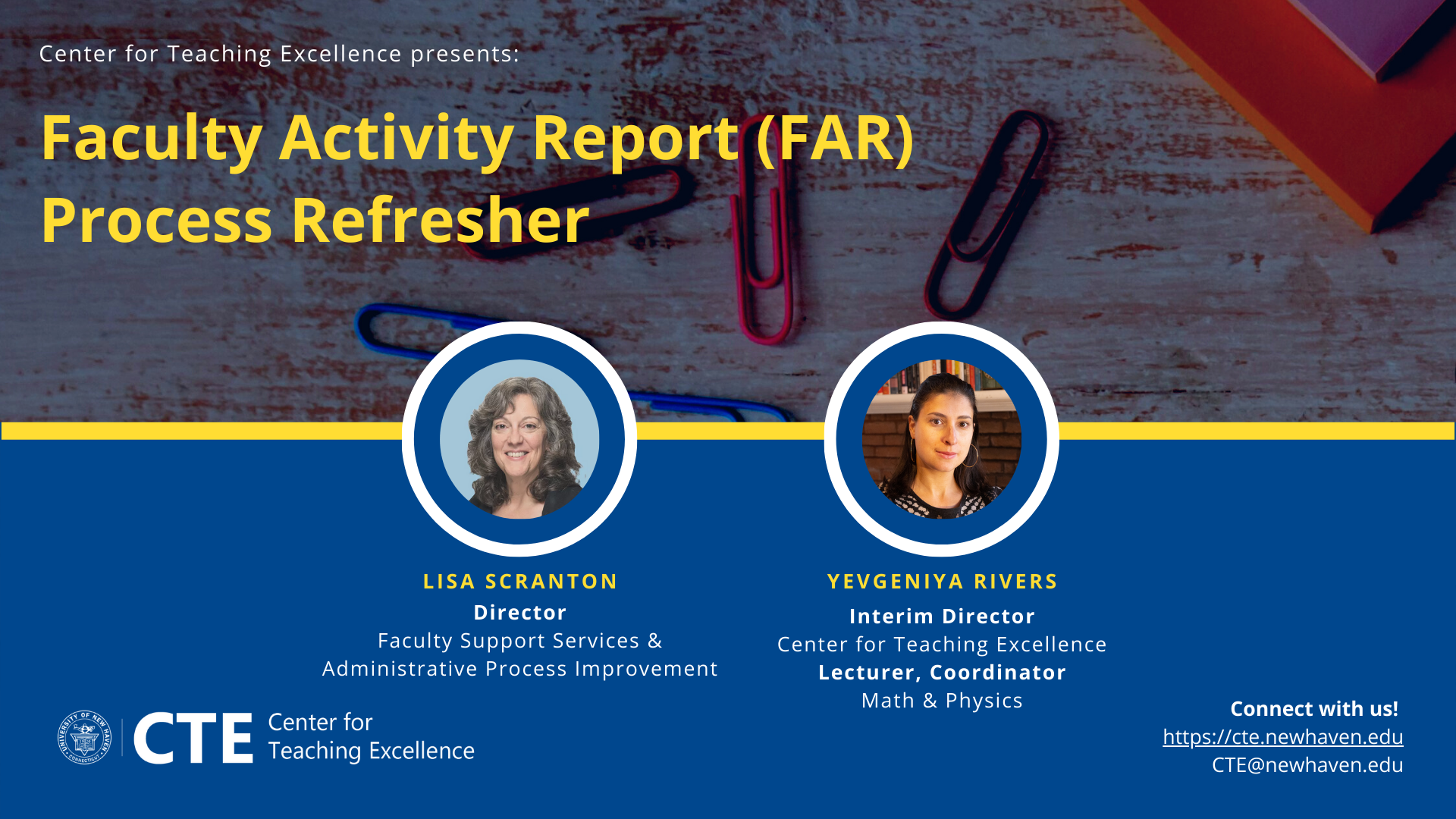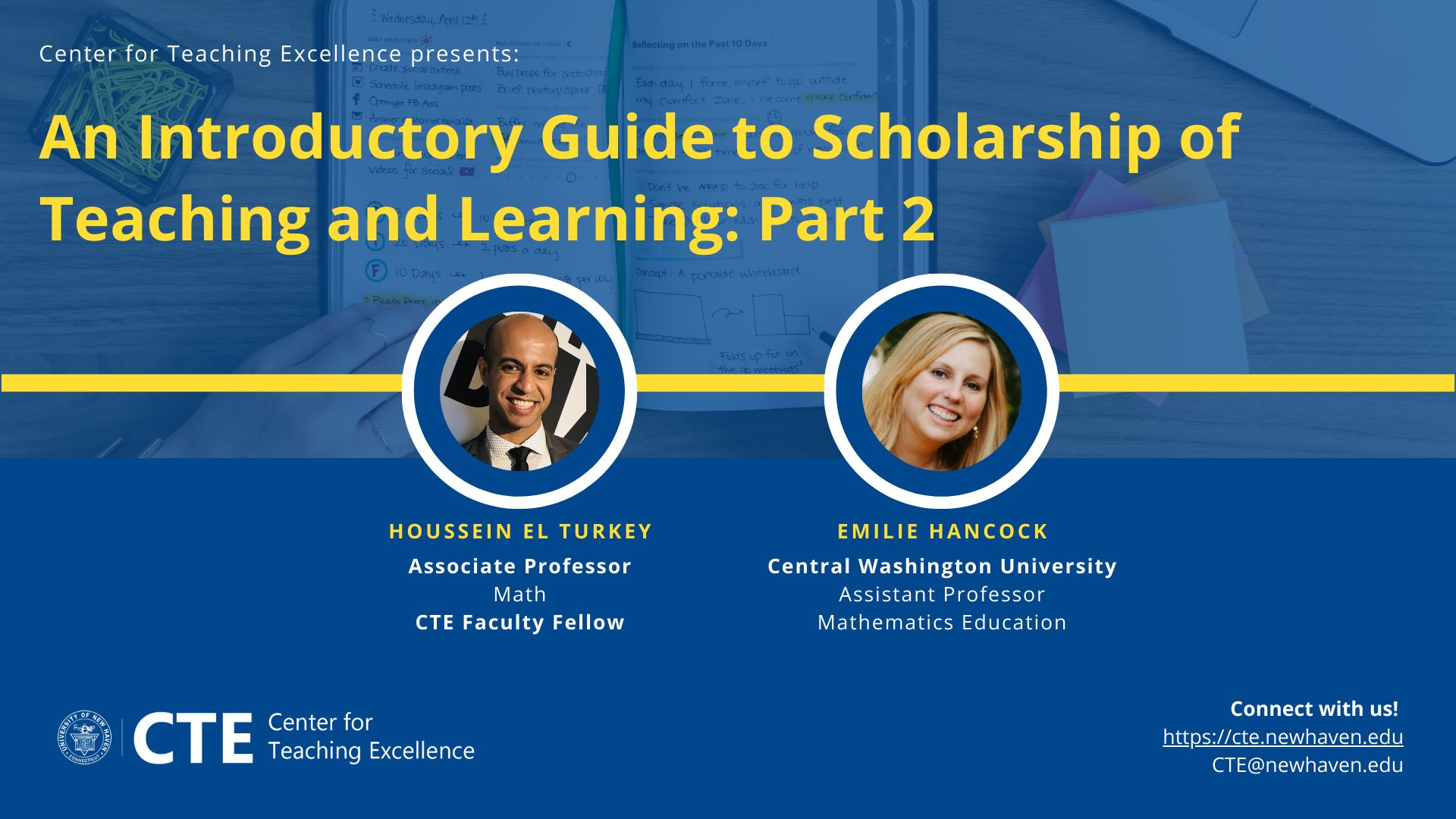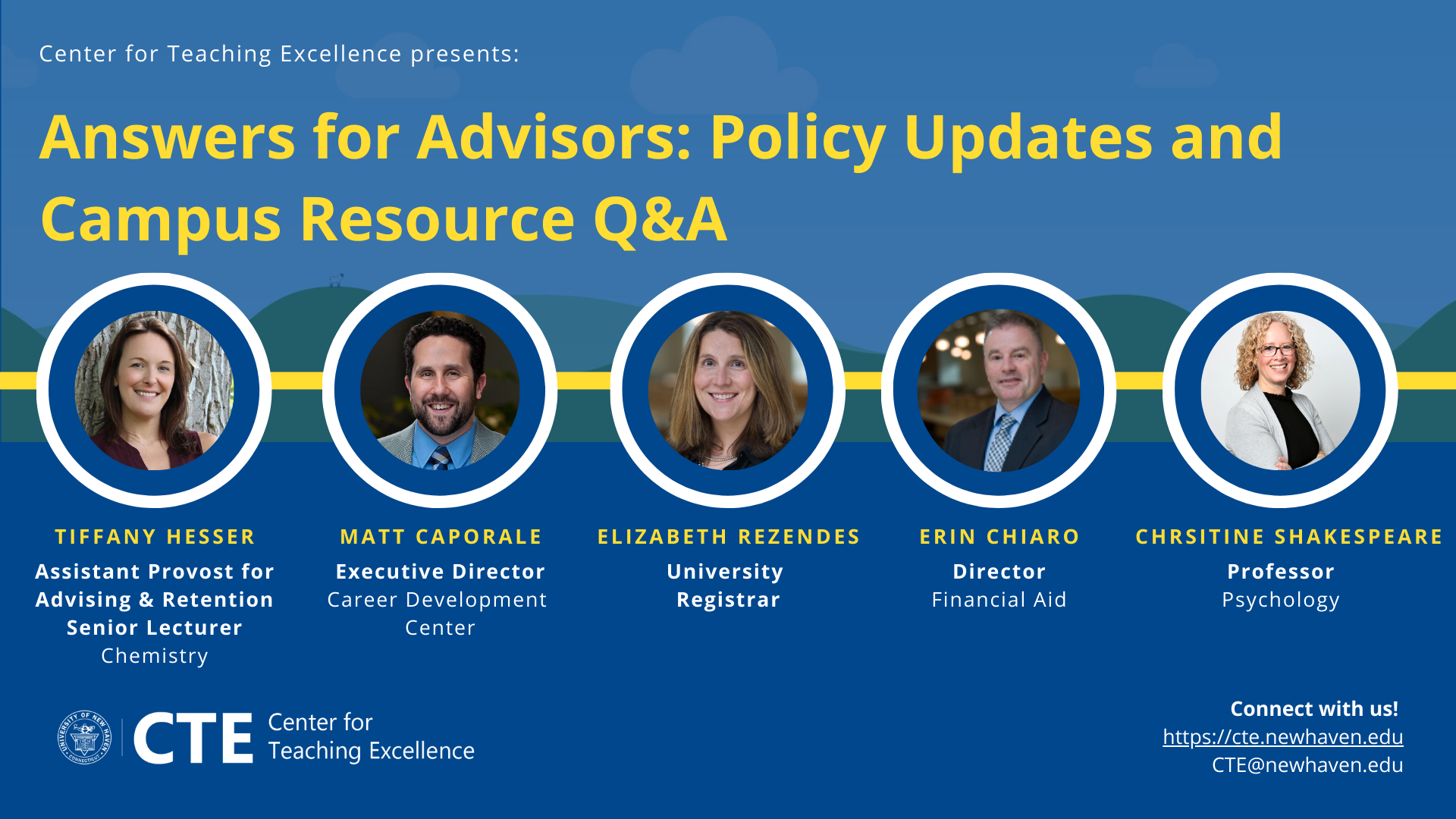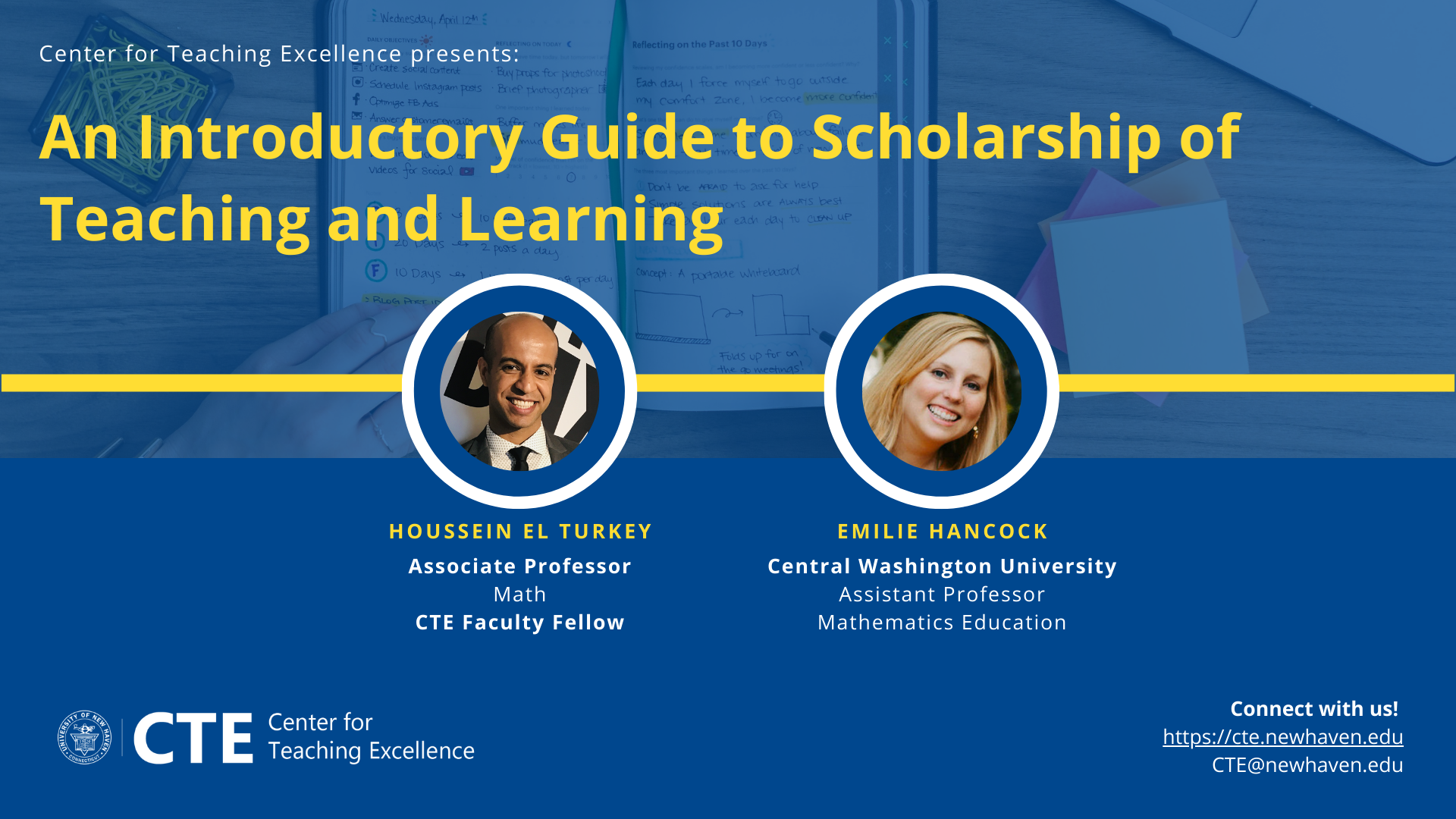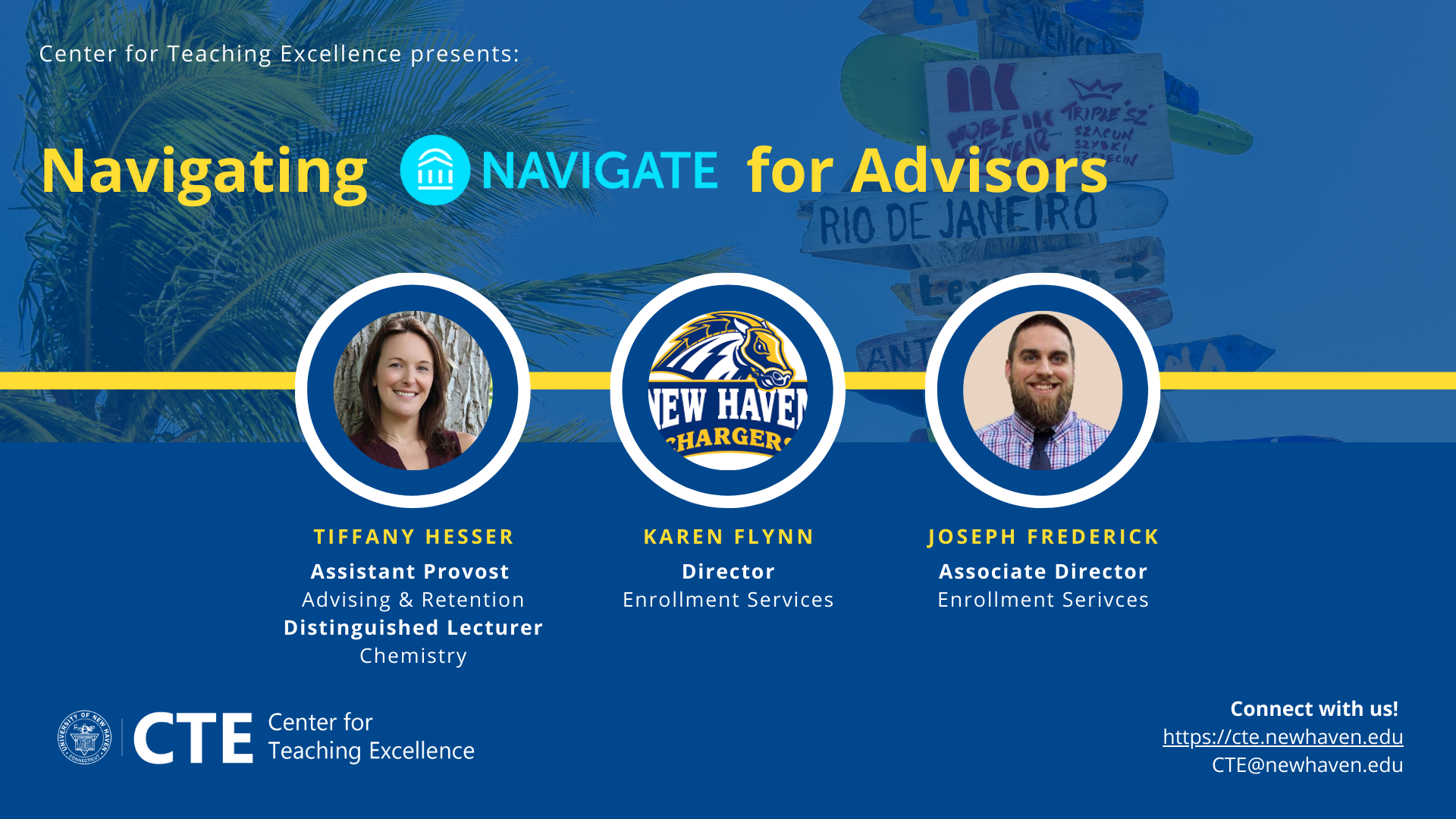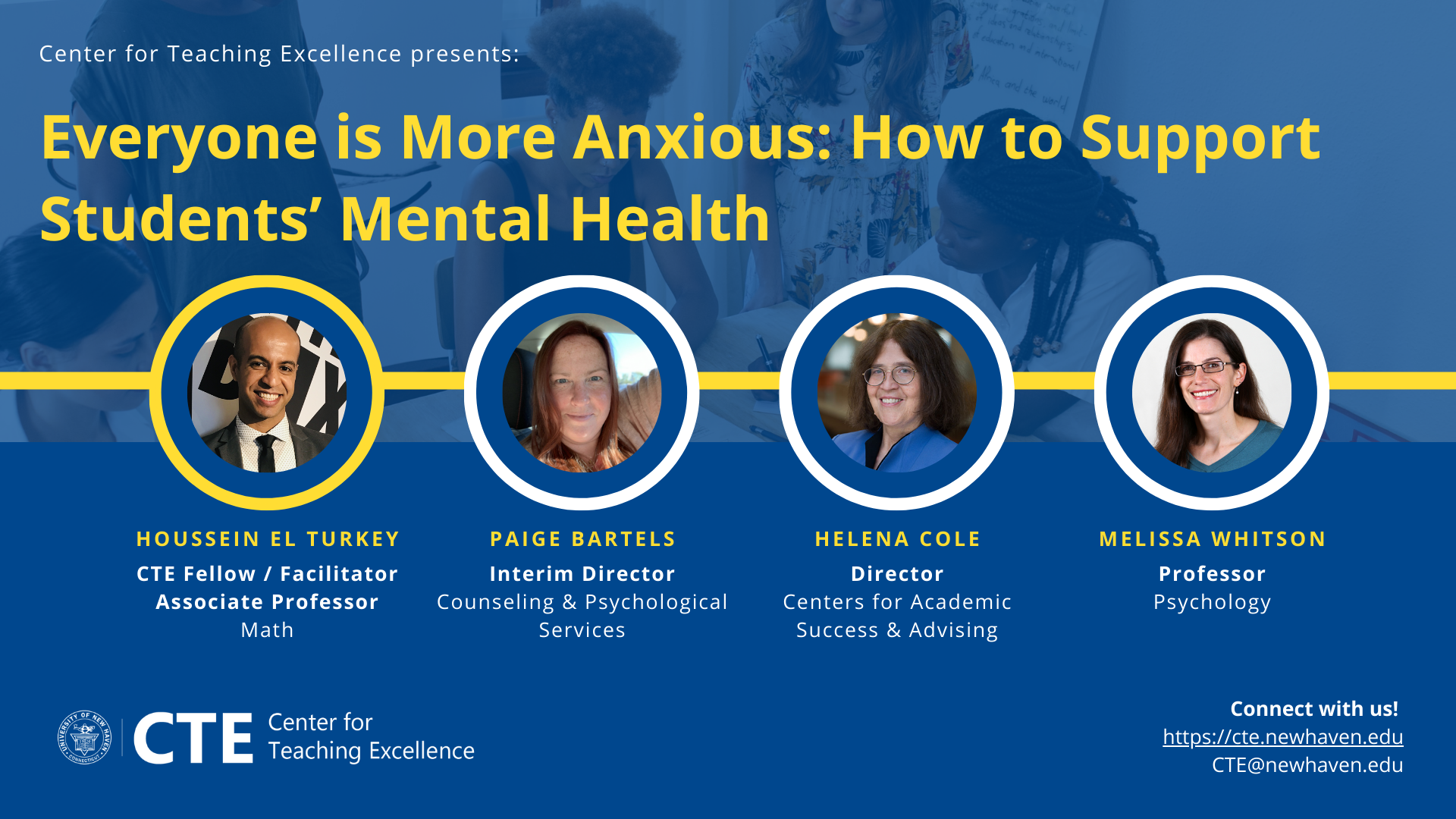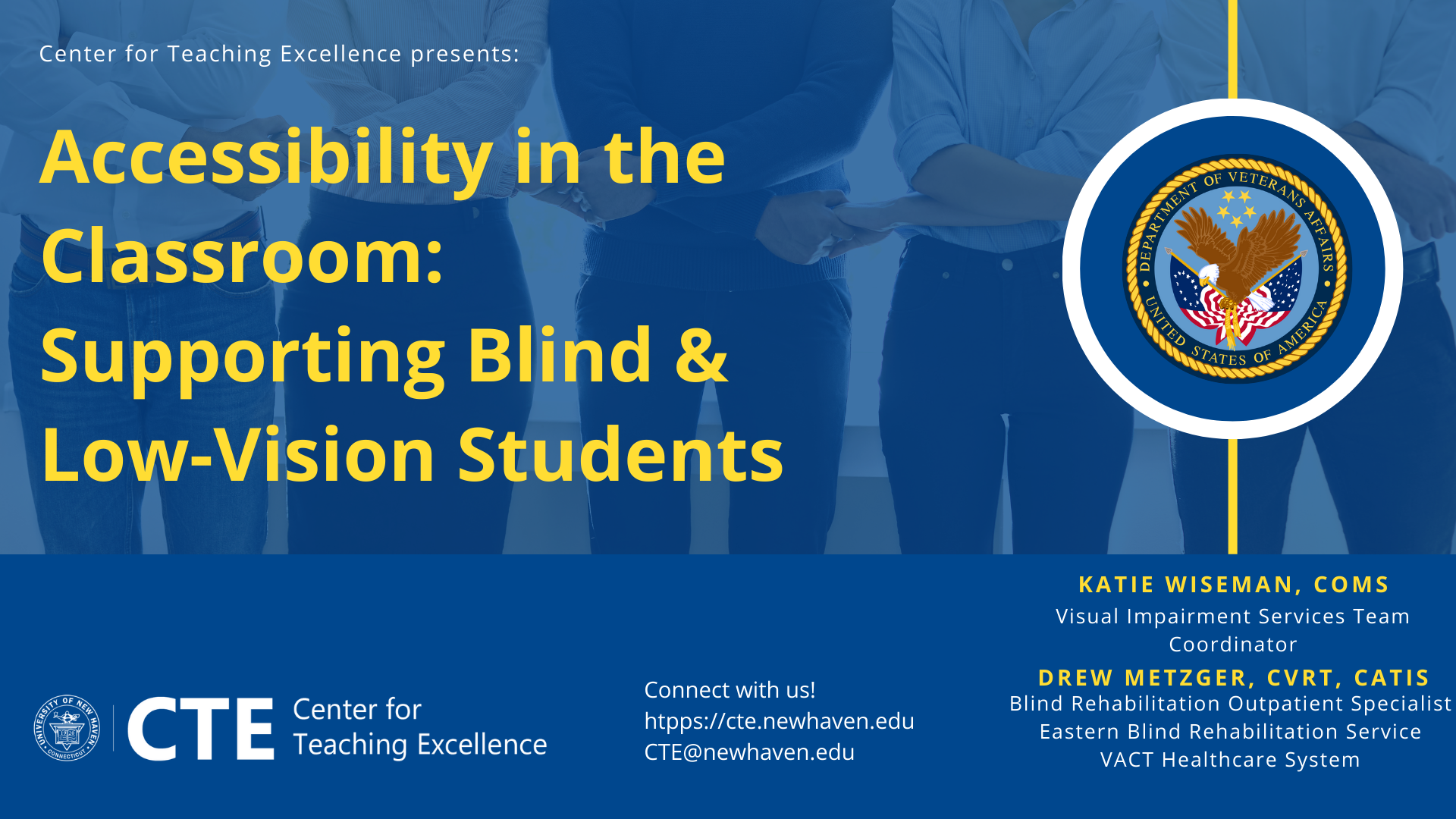 Dear colleagues,
My name is Yevgeniya Rivers, and I have the unique honor to serve as the Interim Director of the Center for Teaching Excellence (CTE) this Academic Year. As an educator since 2007 and developmental math coordinator since 2014, I have enjoyed serving alongside some incredible people. In my research, I have investigated the retention of women in STEM, math mindsets, and developmental math pedagogy.
Part of the mission of the CTE is to foster a culture of inclusive, reflective teaching through peer support and community. One of our University's core values is advancing diversity, equity, inclusion, access, and belonging (DEIAB). My journey toward more inclusive pedagogy began in 2013 at my previous institution, where I helped initiate conversations with my colleagues on implicit bias. Since then, my students have been the direct beneficiaries of the perspective I gained on trans student inclusion, microaggressions, appreciative advising, and inclusion of students with disabilities. I feel fortunate to have allies across the University.
In my seven years as coordinator, I have dealt directly with the challenge of helping math-anxious students move beyond their prior (often negative) experiences with the subject. I worked with my colleagues to develop curriculum, assessment, and teaching approaches that help students achieve and help instructors feel more confident in their practice.  I conducted teaching observations and invited colleagues to observe my class. We helped each other improve.
I view the breadth of experience and diversity of thought amongst us as a strength. If we are to grow as individual educators, we must also grow as a community. And what a community we have! I encourage you to bring us your biggest teaching challenges and an open mind.
I look forward to seeing many of you at our workshops, listening to your ideas, and supporting your growth as educators.
Yours in service,
Yevgeniya 
The mission of the University of New Haven Center for Teaching Excellence (CTE) is to  
offer programs and services that support faculty in facilitating student-centered courses and that encourage the growth of high-impact, innovative teaching practices; 
support faculty and programs in evaluating the effectiveness of their curricula and teaching;  

foster a culture of inclusive, reflective teaching through peer support and community building; 

promote faculty participation in scholarship on teaching and learning. 
These efforts ultimately work towards the larger goal of supporting University of New Haven students' success. 
We hope you will join us in conversations and collaborations around teaching and learning!